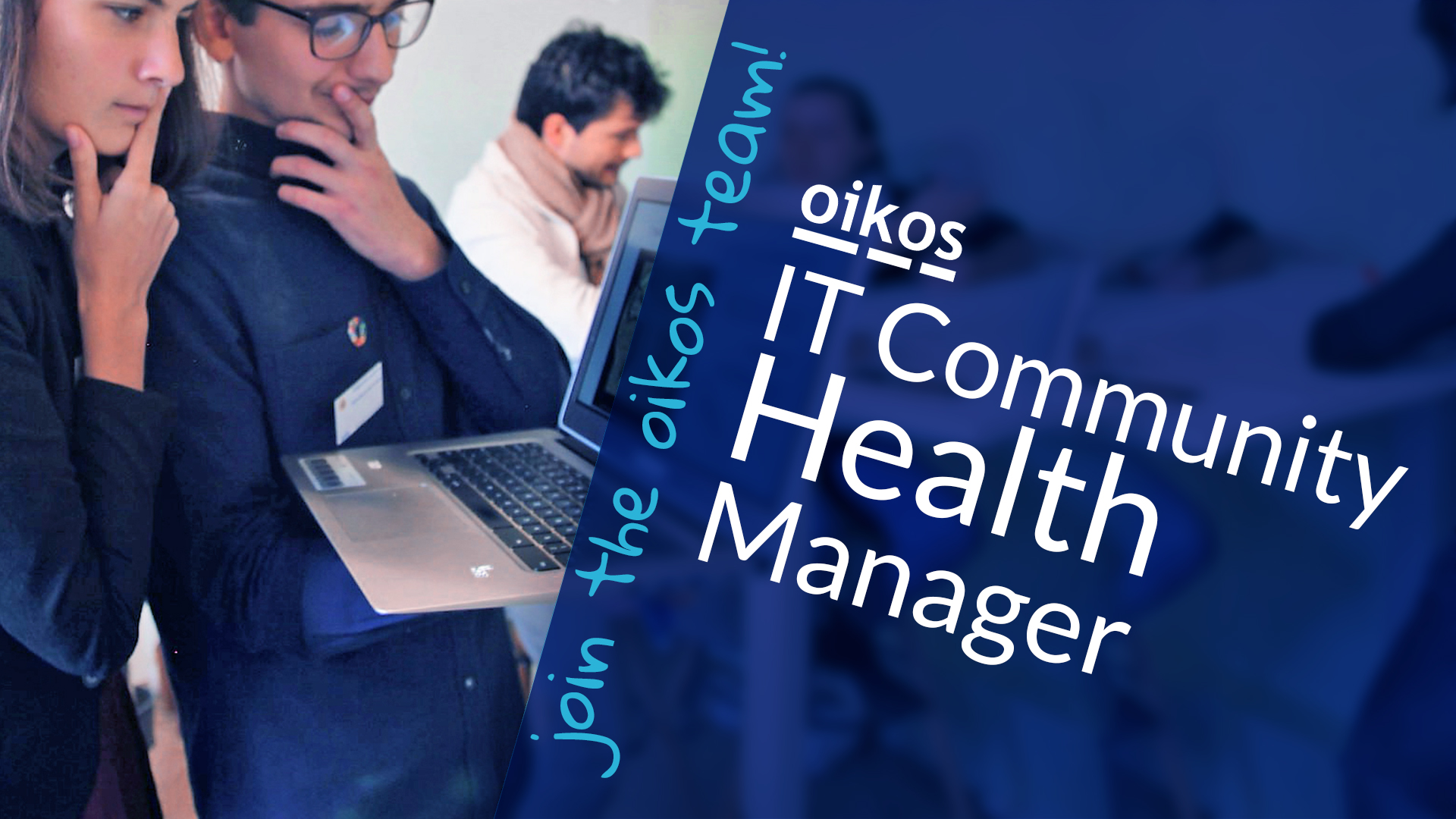 Volunteering Position
Department: IT Department
oikos stands at the forefront of a growing momentum towards sustainable development at universities around the world. As a leading reference point for the promotion of sustainability change agents, oikos members from various academic backgrounds inspire students of Management and Economics on a global scale and advance the integration of sustainable development into teaching and research at their faculties.
oikos International is seeking for an IT Community Health Manager eager to get to know more about oikos International, enjoys working together with people from various backgrounds and culture and relates to the cause of oikos International.
To maintain our growth and the health of our organization we offer challenging tasks, which enables you to broaden your horizon in a sustainable way.
Responsibilities:
Ensuring the health of the organization by meeting and solving the technical needs and problems of the oikos International Community
Exploring further solutions on how our Meeting and Webinar Tool can be used
Teaching our community new tips and tricks on how to use GSuite
Support the Vice President for IT in strategic projects
Further development of our IT infrastructure to a fostering network by setting up a lifeline for member accounts and processes
What we are seeking for?
Interested and eager in getting to know more about the mission and vision of oikos International
Initiative and enthusiasm to develop own ideas and to actively promote them
Fluent in English
Open to work with people from various backgrounds and countries
Sense of responsibility and self-confident appearance
Knowledge in GSuite, Zoom and an affinity for IT topics would be appreciated/profitable
Dedicating 5 hours per week to oikos
What do we offer you?
Learning about the day-to-day working of an international organization
Insights about the global opportunities and challenges of international NGOs
Working in a multicultural, international team
Gaining experience in working remotely in a virtual office
Coaching Program for developing yourself further
Connection to a big network of various NGOs
If you are interested in the position please, send us your CV (max. 2 pages) and a brief motivation letter by the 1st of February 2021.If you have any questions please contact luisa.puetz@oikos-international.org