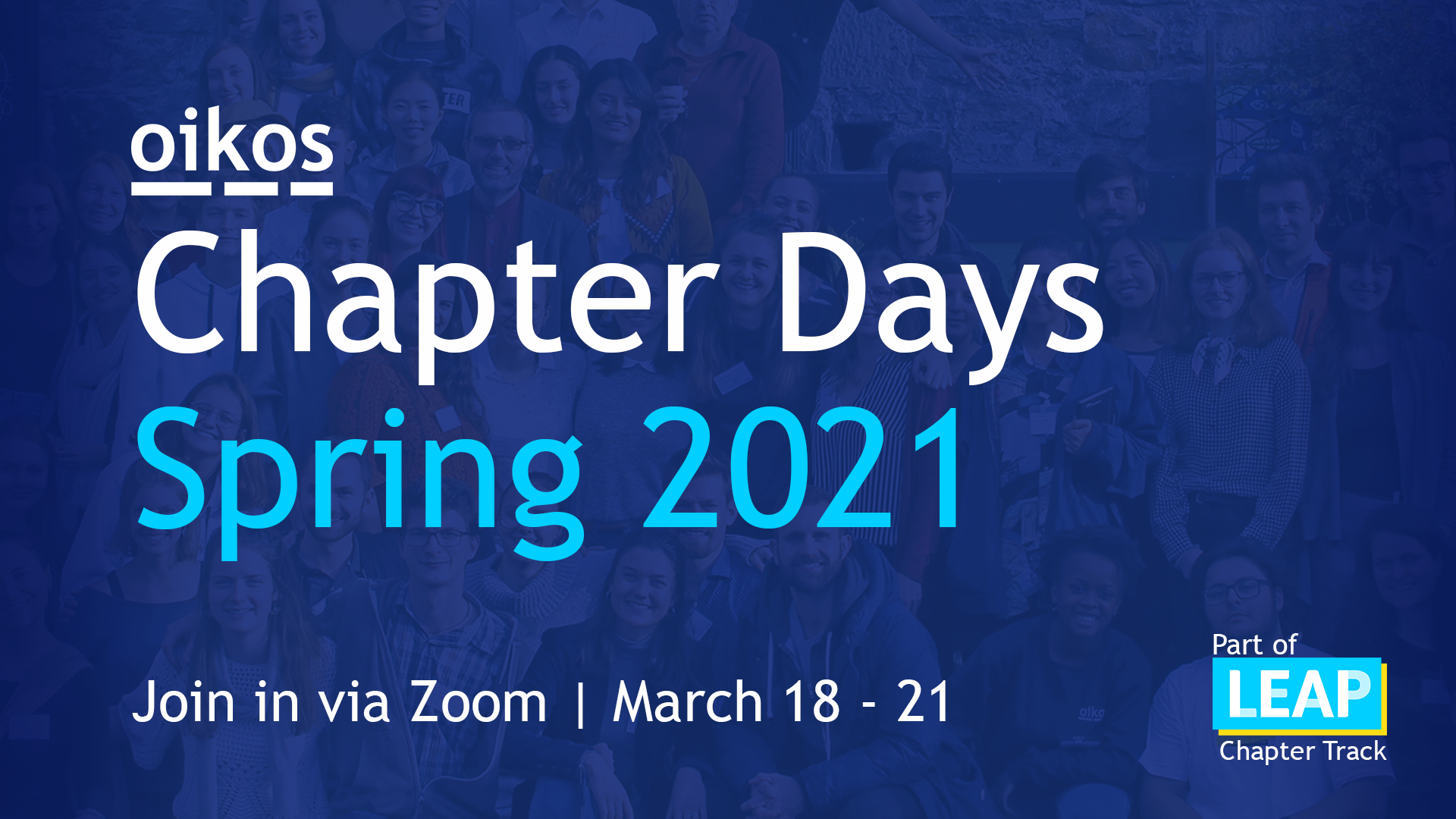 The Chapter Days are your opportunity to meet the international community, exchange and learn from each other or even facilitate a session yourself. The event is created from chapters for chapters.
The goals are:
– creating a community and the famous oikos spirit (despite the online format)
– offer a place for exchange and networking between chapters and individuals
– Share news about oikos International
– Facilitate sessions to support and strengthen your chapter
– AND because this is a LEAP edition we also have exciting personal development sessions
The spring edition of the LEAP Chapter Days is happening from March 18th to 21st online.
Every oikos member (active and alumni) can register to join this online event.
[simple-button href="https://docs.google.com/forms/d/e/1FAIpQLSd5t-1KF6cw_5b6Z1iT03IFr4egSMXBumcsN44HlunbB5Attg/viewform" color="lighterblue"]Register here[/simple-button]
We have planned some exciting sessions for you Check the agenda here!
If you would like to contribute to make the Chapter Days happening please indicate so at the registration or write an email to alexandra.horvath@oikos-international.org reach out to us. Your co-creation is highly encouraged since we want you to get the most out of the event. Sessions like "Chapters Support Chapter", "Open Space" and "Impact Fair" depend on you bringing content, contributing and sharing with the community. However, we are also happy if you want to facilitate an oikees bonding session or anything else.