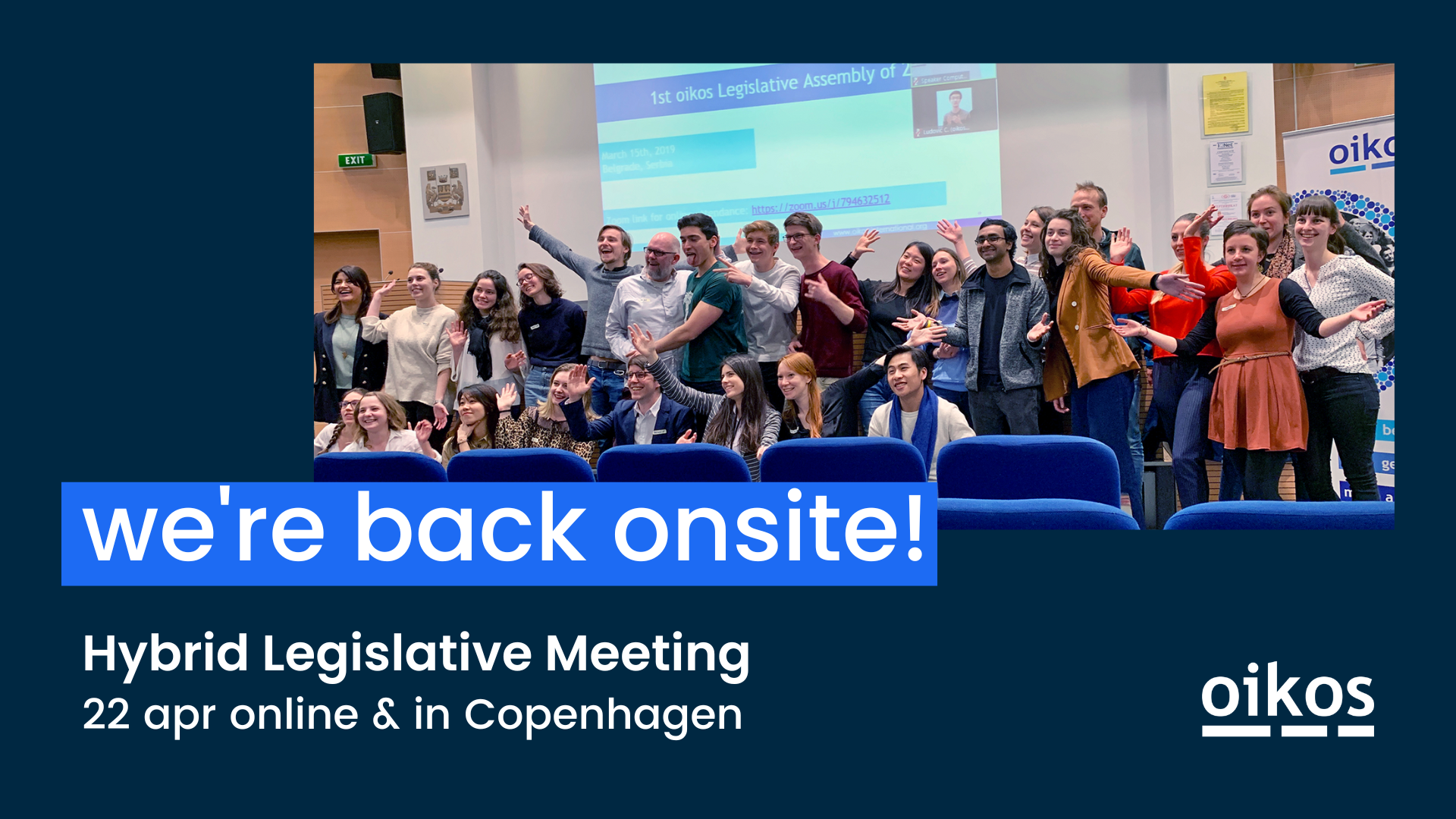 On 22 April we will come together at the Legislative Meeting again to vote on important matters for oikos International! Are you as excited as we are to see who will become the next oikos International co-president 2023-2025?
What is most important to do now?
1. Make sure your chapter is REGISTERED with a chapter representative that will join the whole meeting and vote on behalf of your chapter.
Four easy steps to follow:
Clarify in your chapter who will officially represent your chapter
CRUCIAL: Register upfront via this REGISTRATION FORM (by April 21st at 11:59 PM CEST).
Optional: Sign-up for the ICC, if you still want to join onsite in Copenhagen.
Chapter representatives need to be present (onsite or online) during the whole LM!
2. Check out the agenda and voting items upfront.
As always, we are sharing the agenda as well as information on all voting items with you upfront, so your chapter can take an informed vote during the meeting. All information is available on our Toolbox in G-Drive.
DISCLAIMER: Only oikos email addresses have access to the linked materials! Make sure to be signed in with any oikos email address (e.g. contact@chapter.oikos-international.org), not your personal email address.
Let's quickly give you an overview over our VOTING ITEMS:
Are we ready to go? – Not yet! We'd like to share the link to our voting form already. It is locked until the official voting during the Legislative Meeting on April 22nd 2023.For more information about the Legislative Meeting, its purpose & importance and more, check out the email we sent on March 21st and the Constitution of oikos International.