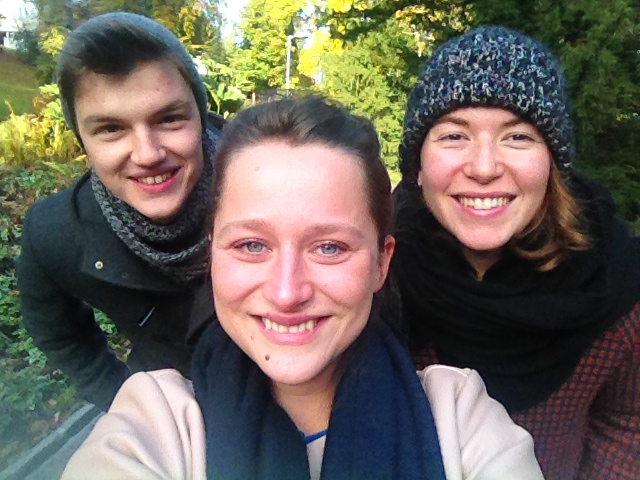 Dear oikos Community,
The FutureLab experience as an organizer is fundamentally different to the experience as a participant. You don't talk to the other participants about the speakers, but to the speakers about the participants. You don't follow the interaction in the discussion as much as the hands people put up to participate in it. Instead of perceiving the ambience at the location, you create it by dimming the lights.
When we designed the FutureLab, we wanted to create an inclusive and open atmosphere. We wanted to create a space where everyone could find their role and purpose. We believe that the amazing presentation by the chapter presidents did exactly that. It showed that the FutureLab is really carried by you, the participants, and that we, the team, could simply create the structure which you brought alive.
We can't stress it enough: The FutureLab is more than just a two day conference. Its conception is intended as a catalyst for many activities in the oikos network. And so we owe much of its success so far and its impact to come to everyone involved in the individual sessions. That includes Learning Circle Managers, the emerging Alumni Network, our Partners, of course the Executive Board and everyone who helped to make the FutureLab logistically a success.
So we are very excited to see how some of the input from these two days in St. Gallen will translate into concrete projects in the Learning Circles and chapters. The Learning Circle Sessions at the FutureLab certainly did not provide enough time to develop a full project proposal, but we know that great ideas were sparked and invite you to follow up on them. For inspiration, many more insights, interviews and articles from the conference will continuously be posted to our EdCast page.
Now is the time to act. This is true not only for your engagement in numerous oikos Learning Circles and chapter projects, but for the realization of the oikos mission as such. Whatever your field of study may be, you're about to get much more knowledgeable than at any time in your life. It is in these crucial years that all of us can make the biggest difference in our own lives. If we decide to take ecological, responsible, innovative, and sustainable leadership now, this will ultimately make a difference in many lives.
We hope that with the oikos FutureLab we made a worthwhile contribution to this cause  and we are very grateful to be part of this great community.
See you soon at the upcoming meetings!
Theresa, Renée & Adrian