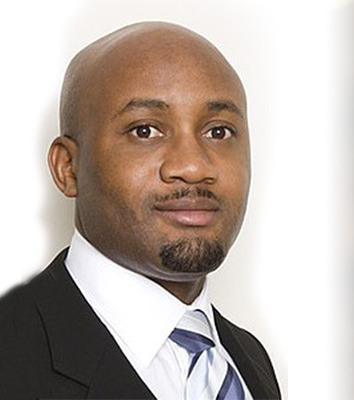 Onajomo Akemu is the winner of the first prize in the social entrepreneurship track of the 12th annual oikos Case Writing Competition, he is also a PhD Candidate at the Rotterdam School of Management, Erasmus University.
How would you describe yourself as a person? What are your passions?
First, I am curious about intellectual history and the world around me, particularly about social and economic arrangements. I am fascinated by questions like, "Why are some countries poor while others are wealthy?" "How do countries escape poverty and how do societies fail?" and "How are ideas generated and what gives them staying power often in the face of evidence to the contrary?"
Second, I enjoy observing and reflecting on organisational life because I find that the more I understand organisations, the more interesting and curious they are. More importantly, I feel that good management theories should inform the practice of management principally because having worked in industry for about eight years, I have observed too often the effect of management theories applied out of context.
Third, I love talking, writing, thinking, presenting and debating ideas.
Fourth, as a father and husband, I enjoy family life. Watching my kids grow and spending time with the family. It is hard to combine with a Ph.D., but I try to be as disciplined as possible with my time.
What is your PhD all about? And tell us a little about your academic background.
I am doing a Ph.D. in business and society management. I want to understand how businesses create public good. So in my research I investigate two modes of business-society interaction: social entrepreneurship and corporate social responsibility.
My preferred methodology is in-depth case studies. I feel that such in-depth qualitative work can shed light on organisational phenomena that are smoothed over by quantitative large N studies. Furthermore, they enable me to develop or update theory.
Don't get me wrong; I don't see a conflict between quantitative and qualitative work. They are complementary in many ways. But I simply prefer qualitative work.
How does it feel winning the first prize in the Social Entrepreneurship track of the 12th annual oikos Case Writing Competition?
It feels good that oikos recognized my work. I am grateful for the award and to the reviewers. The teaching was the result of a 15-month long case study; hence, it involved a lot of work.
Why Fairphone? How did you end up writing a paper on this company?
Like an effectual entrepreneur, my appearance at Fairphone was serendipitous. I had been trying to gain access to another research site for a multiple case study on CSR in the mobile phone industry in Africa. I had been calling the companies for about a year (in 2013), but had had no luck securing access. They made one failed promise after the other. You can imagine I was beginning started to get frustrated. One Monday morning in October 2013, my supervisor, Professor Gail Whiteman, comes into my office excitedly. She tells me about a social enterprise start-up that she had heard of during the past weekend. She had met the CEO of the company and she thought it would be a great case to research.
She quickly introduced me to the CEO, Bas van Abel. Professor Saras Sarasvathy, the founder of effectuation theory, would say that Professor Whiteman was "acting on her means." I did not know what to expect at Fairphone. I just turned up at Fairphone's offices in Amsterdam and the rest, as they say, is history. Van Abel and the Fairphone staff of about eight people welcomed me graciously into their company. (I remember that at the time they occupied a small desk in an office in Amsterdam. Now they have a large open office.) They gave me front-stage access to their rapidly-growing social enterprise.
Tell us a little about your case study.
The teaching case was an outcome of the thick description that I had prepared. As qualitative researchers do, I had written a thick description of the enterprise after conducting about 80 interviews. (Yes, the pace of life at Fairphone was so rapid that I had to interview every member of the organization at least once—and they were all happy to speak with me.)
As I reflected on how Fairphone's organizational life, two things dawned on me: (1) the social enterprise had succeeded, in part, due to the energy and innovation of the Fairphone staff, and also to the tremendous amount of goodwill that they enjoyed with the Dutch media and the public; (2) they were undergoing a transition from being social movement activists to being a "real" company with paying customers, suppliers etc. While all of this was happening, they were growing rapidly. Talk about having their hands full. Therefore, they had to organize to meet the challenges of being a company while keeping the élan of social movement activism. And that is the story I try to tell in the teaching case.
What are the lessons that you learned while writing this case?
Where do I start? After reading a bit about Fairphone, I thought that the Fairphone staff had developed the capability to produce a phone from scratch. But as I studied the company further and presented my findings to the staff, they told me that I had missed a lot about their history. They suggested that I take a more holistic view and consider how they had been helped by other companies, NGOs and governments. That was an eye-opener for me. I took their advice and then I realised how the existence of the company was contingent not only on the decisions that Fairphone's founders had taken, but also on serendipitous events that had happened as the company was founded. Whereas I had set out to write a story about purposive entrepreneurial vision, I found that the reality was more complex. It was messy, iterative, recursive and more open-ended that I had imagined.
I learnt at least three things while I wrote the case. First, even though the theoretical angle of the case is not clear, stick with it. Sooner or later, one will find a preferred theoretical angle through which to analyse the case.
Second, picture, pictures, pictures. And more pictures. The old truism that pictures is worth a thousand words still holds true. In academia, we often forget that. We spend most of our time focusing on the text of articles (at least in the field of management) that we forget how important graphs and other visual data can be in aiding understanding. Luckily, Fairphone had a lot of pictures, data and other visual materials that I could use to illustrate the case. I am grateful that they shared it with me.
Third, there is never a "best" time to start writing. Qualitative research is very messy. I always had the gnawing feeling that I was missing something. I spent many weeks "cleaning up" data, but soon discovered that the data will never be as clean and ordered as a matrix in SPSS. The best way, I found, to clarify my thoughts was to just write. And then live with the uncertainty and the messiness. Initially, I was troubled that I had to manage so much information, but after writing, I learnt to live with the messiness.
What are your future endeavours? What next?
Right now, I want to finish my dissertation. Thereafter, I will be considering a position in academia—after a well-earned break.
Do you have any message for oikees who are changing economics and management education and research towards sustainability integration?
Never stop asking questions. If you continue long enough, you will be surprised what you might find.
Authors: Nimisha Ghorpade and Saurav Kumar Das