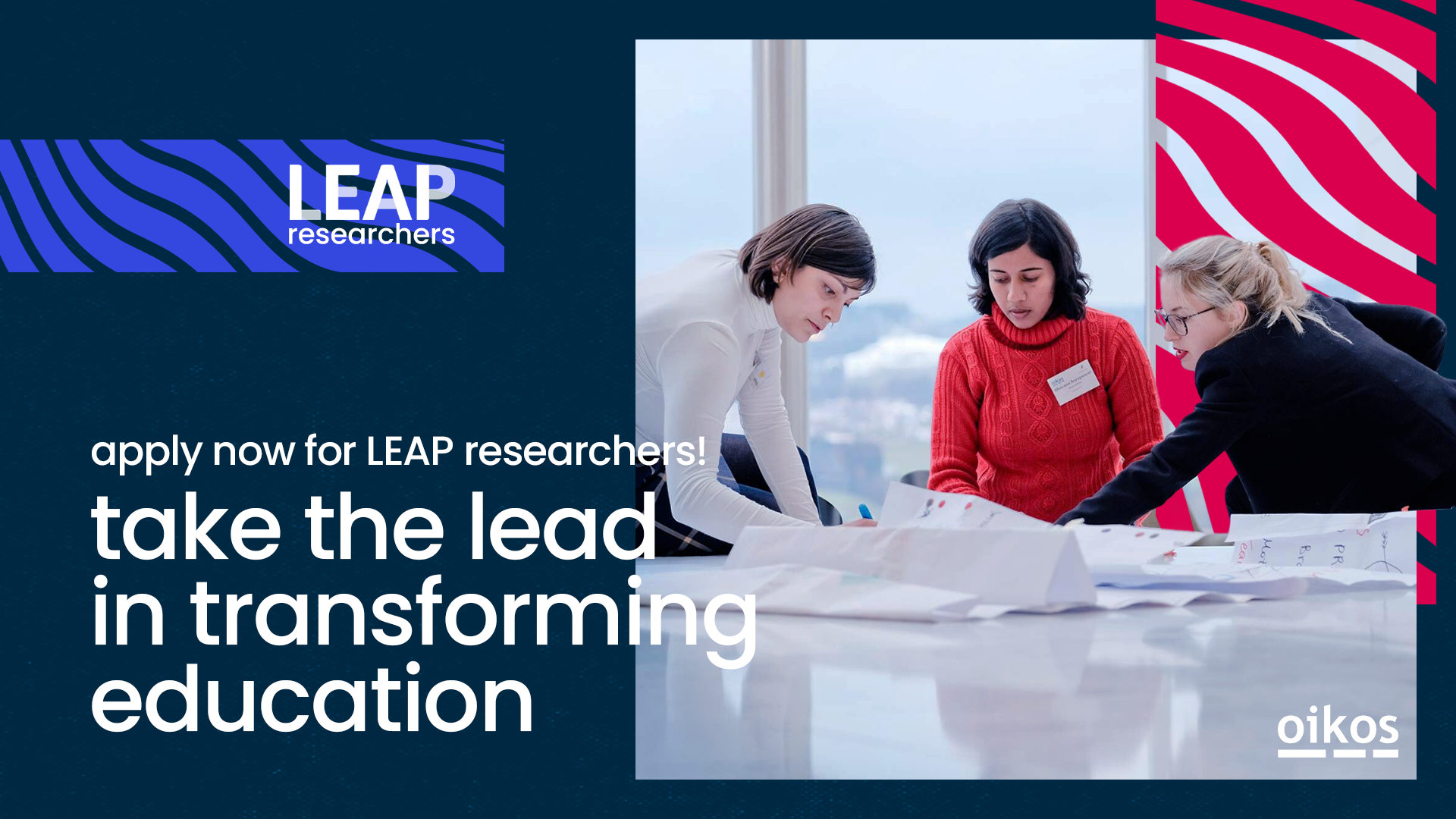 We are delighted to announce that we will soon form the new group of oikos LEAP Researchers 2023. The application deadline is February 20, 2023 and the 9 month virtual LEAP Researchers program will kick-off at the end of March.
LEAP Researchers is a 9-month program that supports personal and professional development of early career researchers – masters students, PhD students and post-doctoral researchers addressing sustainability challenges.
Similarly to LEAP YOUth, this track is free and allows you to connect with like-minded researchers around the world, working with individual coaches and peer groups.
We have prepared three Info Calls for everyone interested in taking part in the program who may have questions or would like to get more information about the program. Click here to find the Info Call dates.