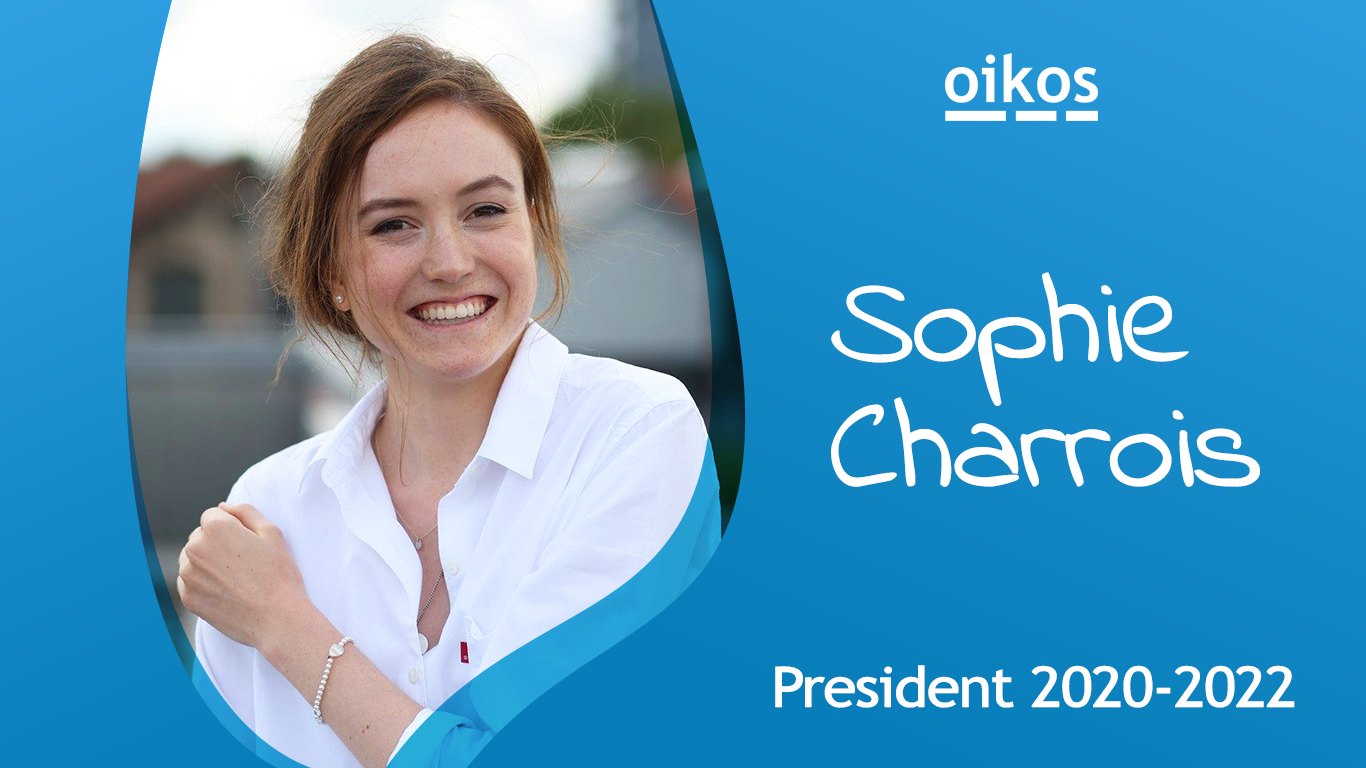 Last Friday, on April 10 at the oikos Legislative Assembly held online the new oikos International President was elected for a term 2020-2022.
The candidates were – Joan Alexander Olivella Martinez from oikos Barcelona, Mehraj Ali from oikos Baku and Sophie Charrois from oikos Reutlingen.
With the majority vote of present chapter representatives Sophie Charrois was elected as the new oikos President. She will officially take office in November 2020.
We would like to congratulate Sophie and wish her good luck in her term and also thank Mehraj and Joan for being amazing candidates and providing good competition.