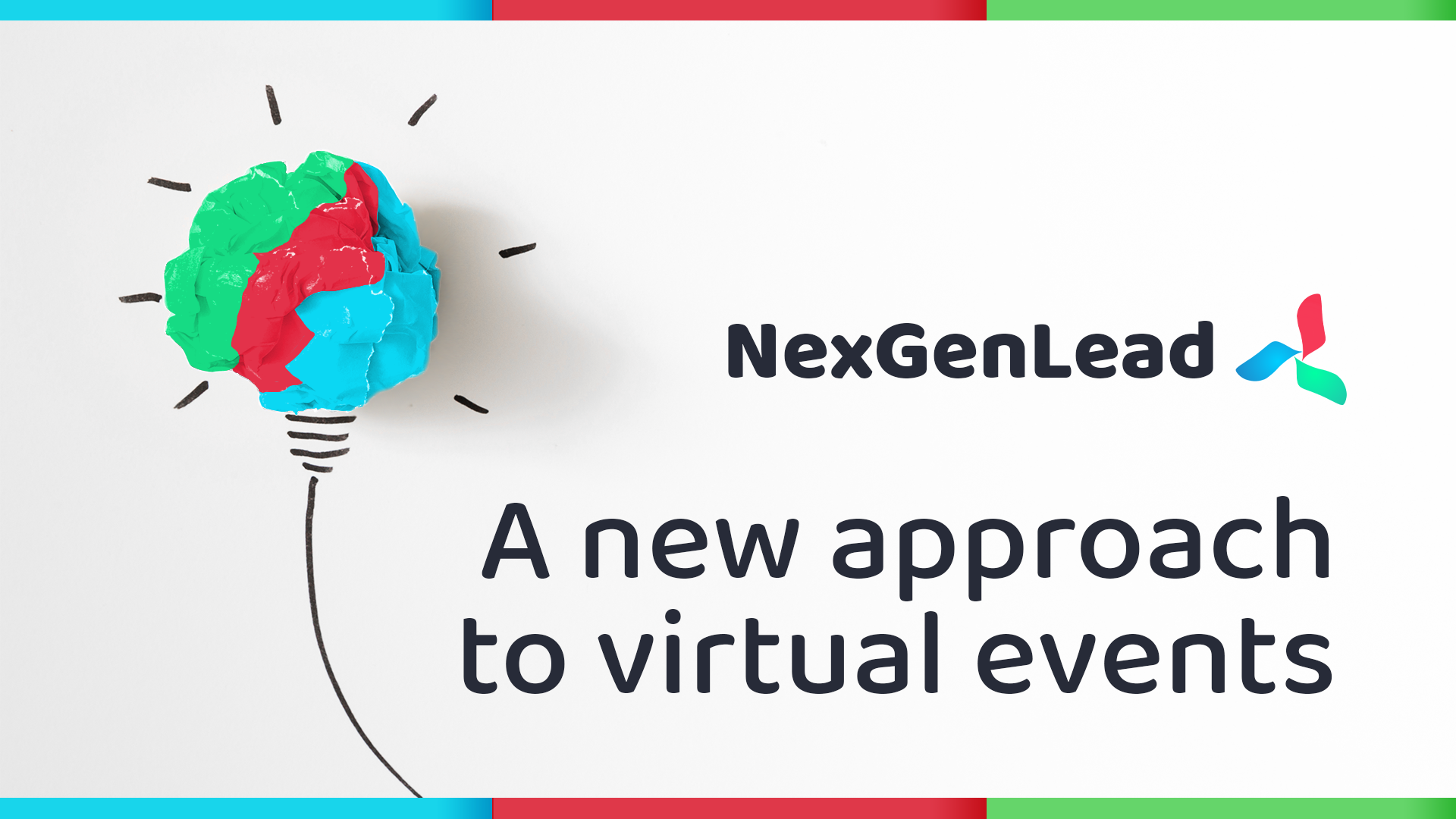 NexGenLead was the biggest project of oikos International this year. Organized in collaboration with swissnex Brazil, it was enabled by Movetia's International Pilot Program. The initial idea was to organize a 3-week global virtual conference on Responsible Leadership in Economics and Management Education.
It was oikos innovative willingness to foster Leadership and Sustainability in education through an inclusive and low-carbon footprint event which would see us plan the virtual program long before the COVID19 pandemic. When the event was initially planned in an online format, no one could have imagined it would be a few months later that online events became the new normal. 
The overall project, including a fellowship and the promotion of academic knowledge exchange on sustainability through 2 webinars, has been conceived with the swissnex network, and more particularly with swissnex Brazil. It is a Swiss federal global network to exchange knowledge and ideas in science, education, research, and innovation. This collaboration aims to leverage oikos impact and to strengthen its presence across the globe.
General context
Given that virtual conferences became a common trend in 2020, the organizing team wanted to try out different and innovative formats for this project, as the pilot project status allowed for new experiments. That's how the Global Virtual Conference became NexGenLead.
Initially conceptualized by a team of four people, NexGenLead grew into a team of around 25 for its organization & implementation. As part of the program, more than 40 responsible leaders were interviewed. A total of 550 participants from over 70 countries had the possibility to participate in different ways in NexGenLead, by watching interviews, participating in some of the 12 sessions, or contributing to the discussions on different platforms.
The Program
The NexGenLead adopted the CARL framework and the Four-Fold Practice (FFP) to guide the program in terms of methodology, structure, and thematics. The FFP describes 4 practices that help people experience meaningful conversations, while CARL explores 5 core competencies for Responsible Leadership. CARL also offers an assessment to help both individuals and teams progress on those competencies by providing further materials to explore. Furthermore, we designed the program around it with each of the three weeks representing a stage of Responsible Leadership competencies: Being, Knowing, and Doing.
With this initial input from CARL, participants could create a common ground on Responsible Leadership and reflect on their own perspectives on the topic.
Several documents have been written as guides for participants which also aimed to empower them and give the full picture to adapt the program to their own needs better.
We kicked off with the opening ceremony introducing the program to participants, explaining the notions of Leadership & Sustainability, the program, and how the process can turn us into better Responsible Leaders.
The program was made up of several different sessions with innovative formats and approaches.
One of those was NexGenLead Connect – with the aim of connecting participants with each other. The facilitators guided participants in recognizing their most important values and offering them space to exchange with others. These deep and personal discussions focused on the inner-self, setting the ground for other sessions by igniting the Reflection on Responsible Leadership and promoting face-to-face discussions.
The NexGenLead café – participants had the opportunity to reflect on their own perspectives and share them with other participants. The reflecting questions took into account different levels of Leadership "backgrounds" and the competencies each participant would like to explore. With high diversity among facilitators, the participants could also learn from different facilitation styles.
The NexGenLead Interview show – As the interviews of Responsible Leaders were crucial for igniting discussions among participants, we initiated sessions to watch and discuss interviews to engage participants in more active participation.
In the third week, focused on doing, we linked Leadership and Curriculum Change through some concrete activities and workshops prepared by the oikos International Curriculum Change team. It is an action that any student can start on their own, as it doesn't need any particular physical material or budget to kickstart the reflection. However, it can be a difficult concept to grasp, so we shape the question: how to transform your own education?, as a way to introduce the concept of Curriculum Change.
One of the highlights of NexGenLead was the fishbowl – discussion constituted by participants of NexGenLead and students engaged in Curriculum Change, further strengthening the link between Leadership and Transforming Higher Education. Furthermore, some of the interviews were related to Transforming Higher Education, conducted with professors and students worldwide. The Curriculum Change team also developed a material that you can use with your local group.
We closed the program with a ceremony that was shaped in a way to give participants the floor, with a twist ending – Mark Wade, one of those previously interviewed, became during the ceremony the interviewer spotlighting 3 young responsible leaders. This session was particularly shaped in a way to give participants space to share their voices – a perfect reflection of what the program was all about! Some participants could also express their learnings and take the role of facilitator or harvester during the session.
It was followed by a zoom party, where we could meet each other more personally through games, share our best dance moves, and even our musical talents.
Takaways
Not only was this program full of learnings to the participants, but also to all the team, as the format of this event was new to most of us. These are some main takeaways of this project:
Virtual competition – in 2020, the offer of virtual events has massively increased. This could lead to both event competition or event fatigue. In a virtual setting, keeping the attendees engaged and manage their expectations became one of the biggest challenges, even more throughout a three-week program. That's why NexGenLead attempted to try out new practices to provide a "real" experience. This included:
· different formats (interactive sessions, interviews, self-led discussions in Local & International hubs),
· varying timing for the sessions and having most of the content recorded,
· participants taking an active role, as interviewees, facilitators, harvesters, exchanging with peers
· new virtual tools in order to create a community and exchange directly with peers without the intervention of the organizers
NexGenLead aimed to give participants as much flexibility and choice as possible in order to adapt to their unique context. However, this could lead to choice overload and decision paralysis, where they get overwhelmed by options. Therefore, the program would aim to get simpler and specify an average workload in an eventual next edition.
Despite technology's full presence in our lives, we also had to be mindful of the limitations of certain tools and the challenges participants face in attending sessions aimed to allow interactive participation despite them. Another challenge that arises from interactive sessions is to provide the right amount of facilitation and guidance. As a program on Responsible Leadership (and taking into consideration our capacity), our first aim was to let the participants shape their own experience and take the lead on exchanging with other participants. However, participants from different backgrounds expect more or less guidance and facilitation from organizers, which can be difficult to balance when having very different audiences.
Considering that NexGenLead was a first-time event, having a new and diversified audience, more support would likely improve participants' experience. There are also ideas to further engage the participants through previously assigned roles for each session. Something that remains to explore is event gamification. In a Responsible Leadership program, giving direct rewarding doesn't always seem like the most honest way to prepare future leaders for real-life challenges or misrecognition. However, there are different ways of providing motivation and promoting collaboration over competition among the participants to explore.
In the end, NexGenLead allowed many students to move forward on their Sustainable Leadership journey and grow within an international community. Curriculum Change was also addressed, giving students a clearer idea of how they can take ownership of their own education.
NexGenLead was only possible thanks to the oikos International management team and Board's big effort, along with the amazing volunteers and oikos' partners: swissnex Brazil and Movetia. A huge thank you to them and to the participants for joining us on this journey!
Next steps
If you would like to keep in touch with the NexGenLead community, join the Responsible Leadership squad.
The future of NexGenLead is still to be decided for next year. If you would like to participate in the reflection, please drop a message at marcelo.veloso@oikos-international.org