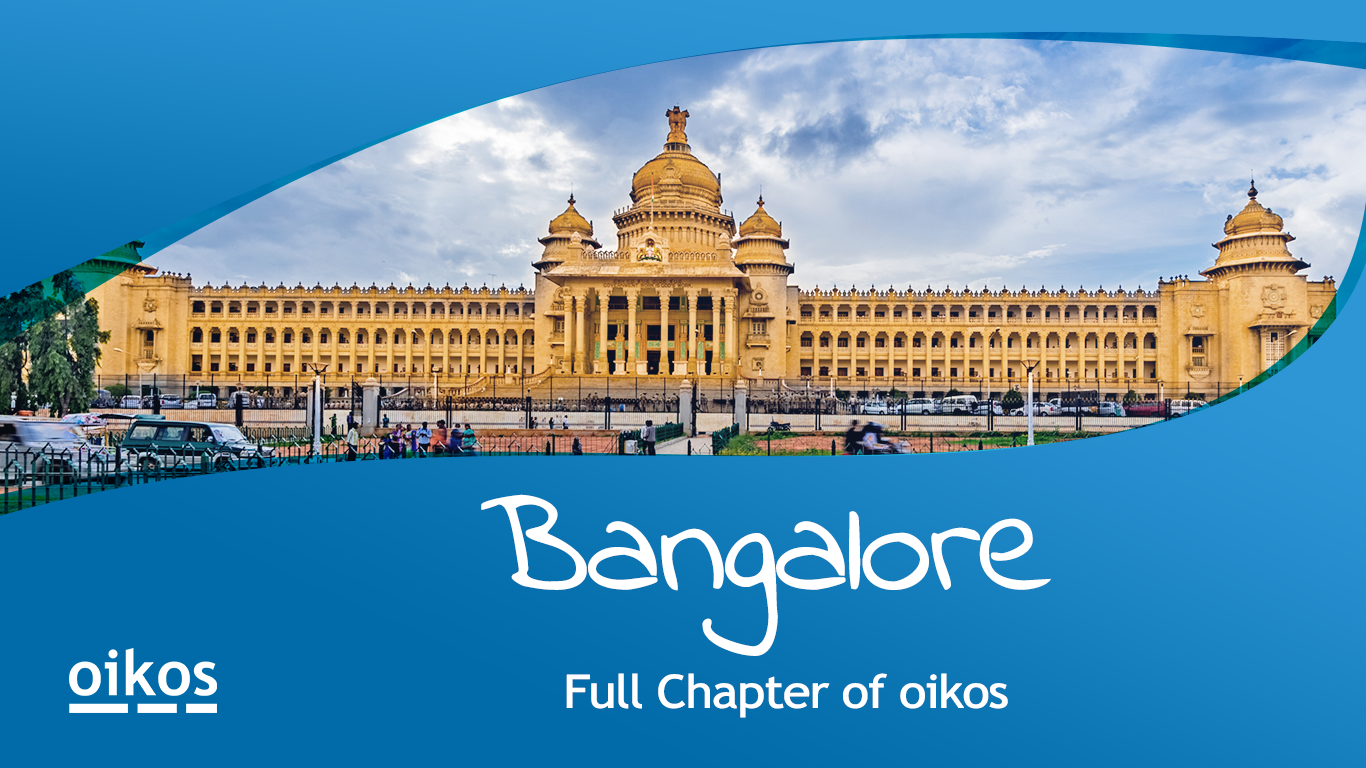 Last Friday, on April 10 at the oikos Legislative Assembly held online the local oikos Chapter from the Indian city of Bangalore was approved the Full Chapter status.
The Full Chapter status will give the representatives of oikos Bangalore voting rights on future Legislative Assembies officially fully integrating the chapter into the oikos Community. We are delighted to see that the representatives have recognized the devotion and hard work of the chapter and are proud to have oikos Bangalore in our oikos family.
Congratulations to the oikos members from Bangalore, we wish them best of luck in their future projects and in further supporting the oikos Mission and Vision.