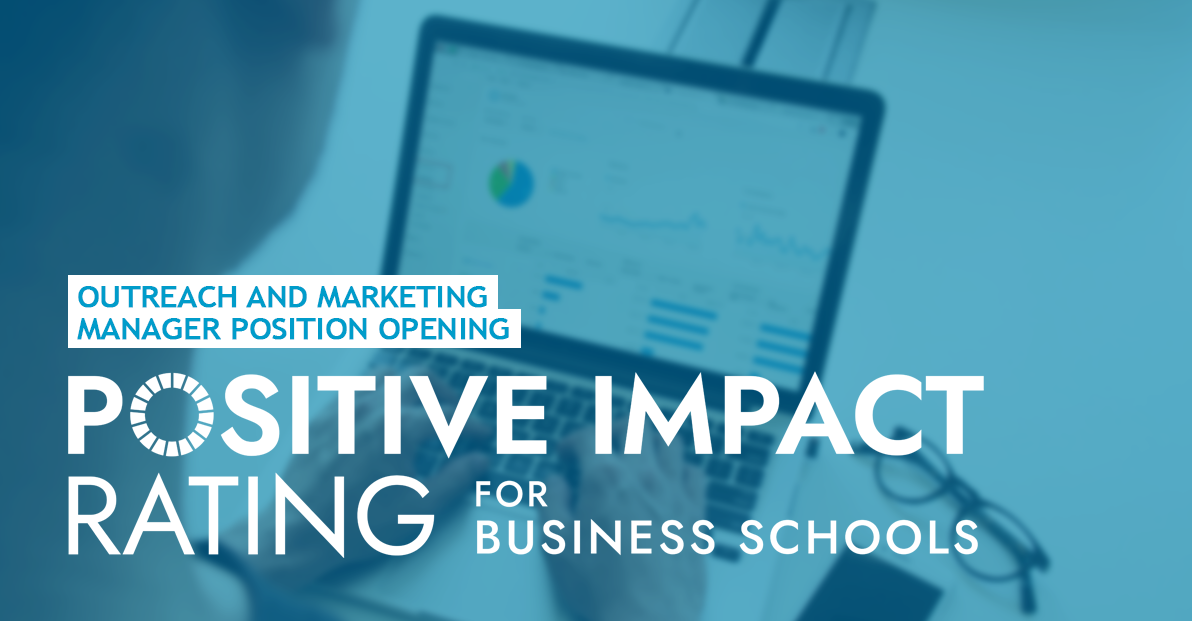 Application deadline: May 1st 2020
Starting Date: Early June 2020
Duration: Permanent Contract, part time (70%)
Type of position: Junior Position,

Position
We are looking for an independent, flexible, and resourceful person who is eager to get international experience working remotely and commit long-term to ensure the smooth running of the Positive Impact Rating.
More info about Positive Impact Rating.

Profile
Master's graduate, ideally with a Business/Management studies background
Good understanding of the Business School environment
Good command of the English language
Good command of Office Suite and familiarity with Google Drive.
Interest and commitment to the oikos vision and mission
Good organizational and time management skills
Ability to anticipate needs, solve problems in a collaborative environment and sensitivity to deadlines
Ability to work under pressure and multi-task
Ability to protect confidential and sensitive information of the organization
Independent, flexible, and resourceful
Network management
Maintaining a regular contact with partner student organizations (PSOs), reaching out to other potential PSOs
Maintaining contact with the growing number of schools that qualify for the rating
PIR Association & Volunteering management
Pro-active contact and engagement of the members of the PIR Association, including organizing regular online update-meetings
Organizing the annual meeting of the PIR Association (core team, key endorsers and members)
Collaborating closely with the PIR Student Engagement Coordinator
Survey management
Updating central data and preparing for survey deployment
Project management and follow-up with all volunteers before and during the data collection at the schools through the students
Pro-active interaction with students at all schools during the data collection
Digital marketing communication management
Targeting the right audience, measuring KPIs and implementing the annual social media strategy, building on and growing the PIR presence online
Collecting content among PIR Association members to meet the social media strategy
Coordinating publication and digital interaction with the PIR Student Engagement Coordinator
Ensuring consistent communication (graphic and text)
Providing and/or coordinating copy writing material for student organizations, presentations, website, press releases etc.
Bi-weekly relevant website content updating
If you are interested in the position send us your CV (max. 2 pages) and a brief motivation letter by May 1st 2020. The letter should outline why you want to take up the position and what makes you a suitable candidate. Please, email the required documents to president@oikos-international.org with a subject line "PIR Outreach and Marketing Manager". For any further questions, please reach out to us via email.