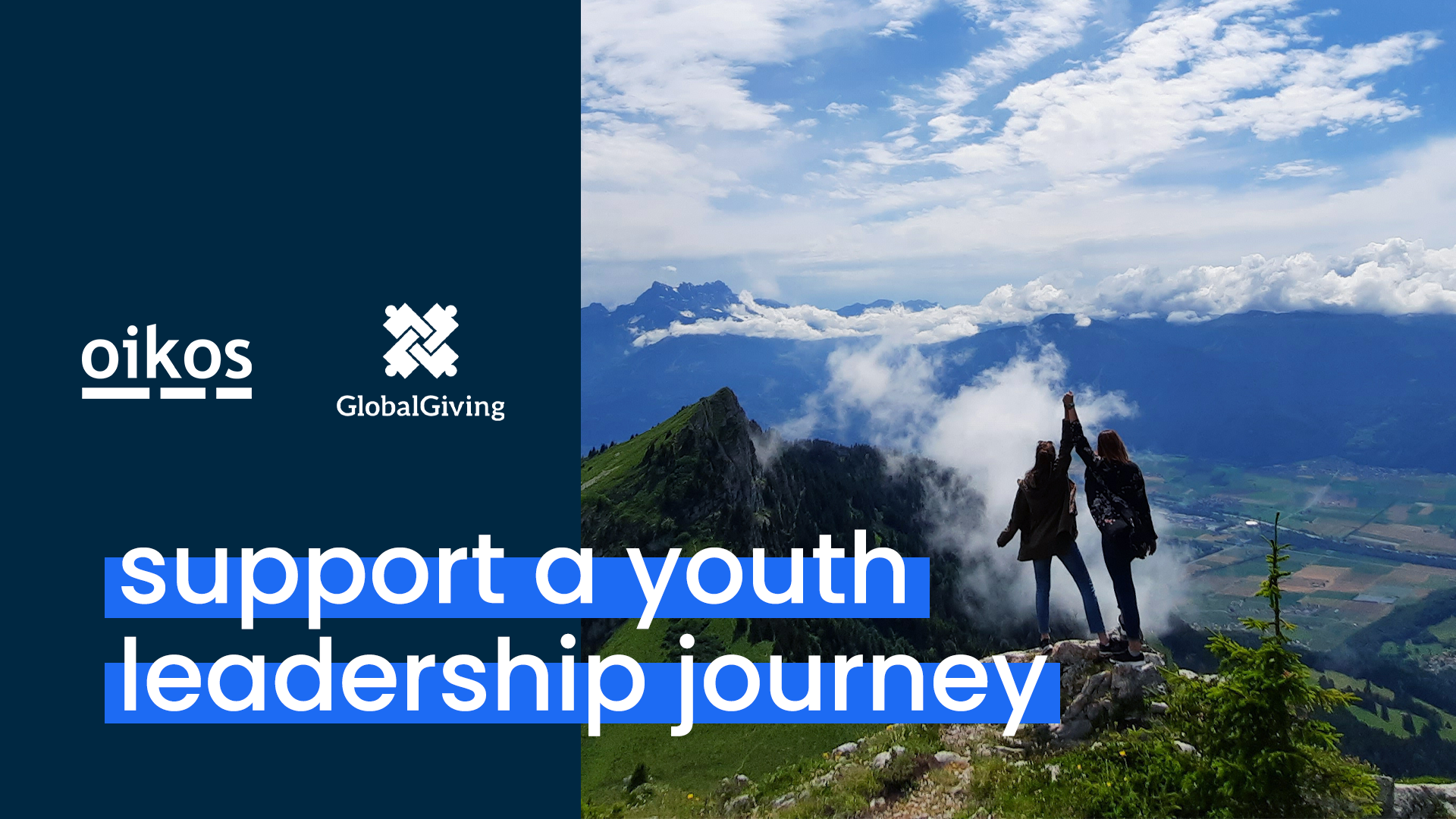 We are getting ready to kick-off the fundraising campaign Support a Youth Leadership Journey, for the first time ever through the Global Giving Accelerator. The aim of the campaign is to raise funds for the costs arising from the new structural changes we as an oikos community are going through. We recently began our shift towards a co-presidency model of governance. It means, our community will have two co-presidents instead of a single president attending to it, is a significant change in how our organization is run. With this in mind we want to set the oikos Youth Leaders Scholarship.
At oikos, we learn by walking the talk and practicing what we preach. This also counts for how we approach leadership in our student-led network: together! The oikos Youth Leaders Scholarship enables us to switch to a shared leadership model: an amazing learning experience for two talented, ambitious, powerful young leaders who, with a high probability, will change the world in the upcoming years as they step into the oikos International co-presidency.
Not long ago, with the election of the first ever co-president we began our organizational transition, which is going to take place over the coming months and be finalized by the end of the year. And in order to make the transition go smoothly, we decided to make it a part of a new campaign with a focus on individual donations, which our Fundraising Working Group has been planning for months now. Global Giving mission is to support nonprofits with tools and training in order for smaller organizations to scale up their individual donations with thousands of visitors coming daily to their websites to donate. For oikos, being part of the accelerator is an amazing opportunity to gain new donors and spread awareness for our organization and cause.
The campaign will run from September 13th to 30th with a Bonus day that give us the opportunity to gain special prizes for donations given on September 22nd. Monthly donations committed during that time will be matched by Global Giving.
For more details about Global Giving accelerator, check it out here..