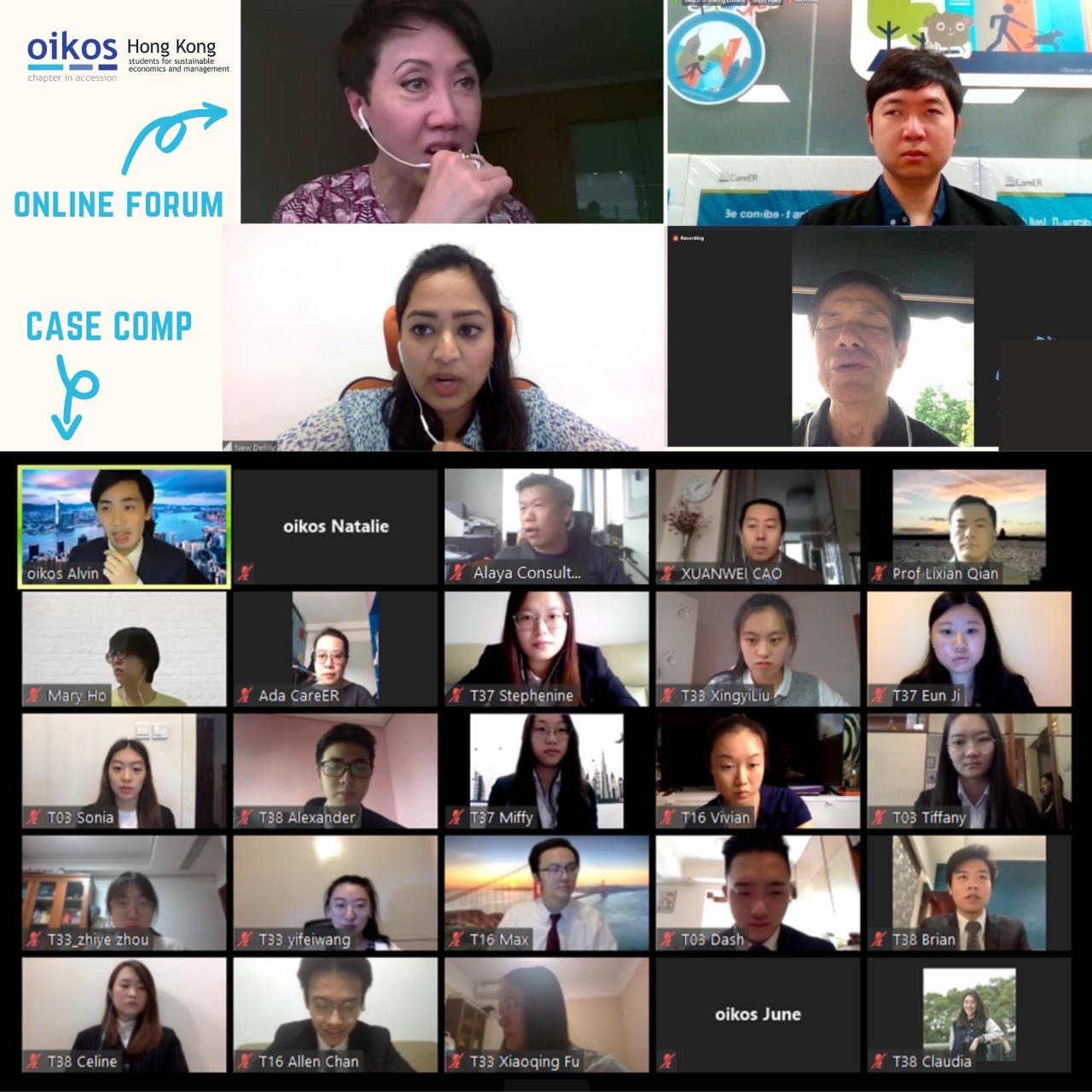 The oikos Hong Kong x oikos Suzhou Sustainability Impact Case Competition 2020 was successfully organized in April of 2020. Amidst the Covid-19 global pandemic, more than 160 participants from Suzhou and Hong Kong participated in this one-of-a-kind opportunity.
The oikos Sustainability Impact Case Competition is an annual event organized by oikos Hong Kong. Each year, participants get to explore issues based on different fields of sustainability and come up with innovative solutions that nurture students for becoming sustainable business leaders of tomorrow.
Within 3 weeks, participants were tasked to investigate a case of a Hotel Group by analyzing the scenario and presenting innovative solutions for the organization on disability employment. Students from Hong Kong and Greater China would get the opportunity to develop a welcoming attitude towards minorities and value more social, ecological, and relational inclusiveness.
Originally planned to take place onsite in Hong Kong following the success of such format of the first Case Competition last year, the organizing team was forced to shift it into a fully online format. This, however, didn't pose much of a problem to oikos Hong Kong and oikos Suzhou. Given the situation in both Hong Kong and Suzhou, where students are all in lockdown, it quickly became an opportunity for both chapters to collaborate. The Team worked hard to put together a Case Competition where it connected voices from students and professionals to push for a more inclusive and sustainable world.
With the mode of events now digitalized, it has become much easier to collaborate and connect online with different oikos Chapters. Online conferencing tools like Zoom and collaboration tools like Google Suite and WhatsApp helped both the teams from Hong Kong and Suzhou to communicate effectively. Besides, the quality of online events is similar to the on-site counterparts and can attract more participants due to the ease of use.
Our firm belief in overturning a crisis into an opportunity gives us hope that no matter what happens we can always find a way to learn, grow, and contribute to society.
We would like to thank everyone for taking part in the Case Competition, and we look forward to future collaboration opportunities, building friendships, professional relationships, and collectively grow as oikees together!!
Author: oikos Hong Kong