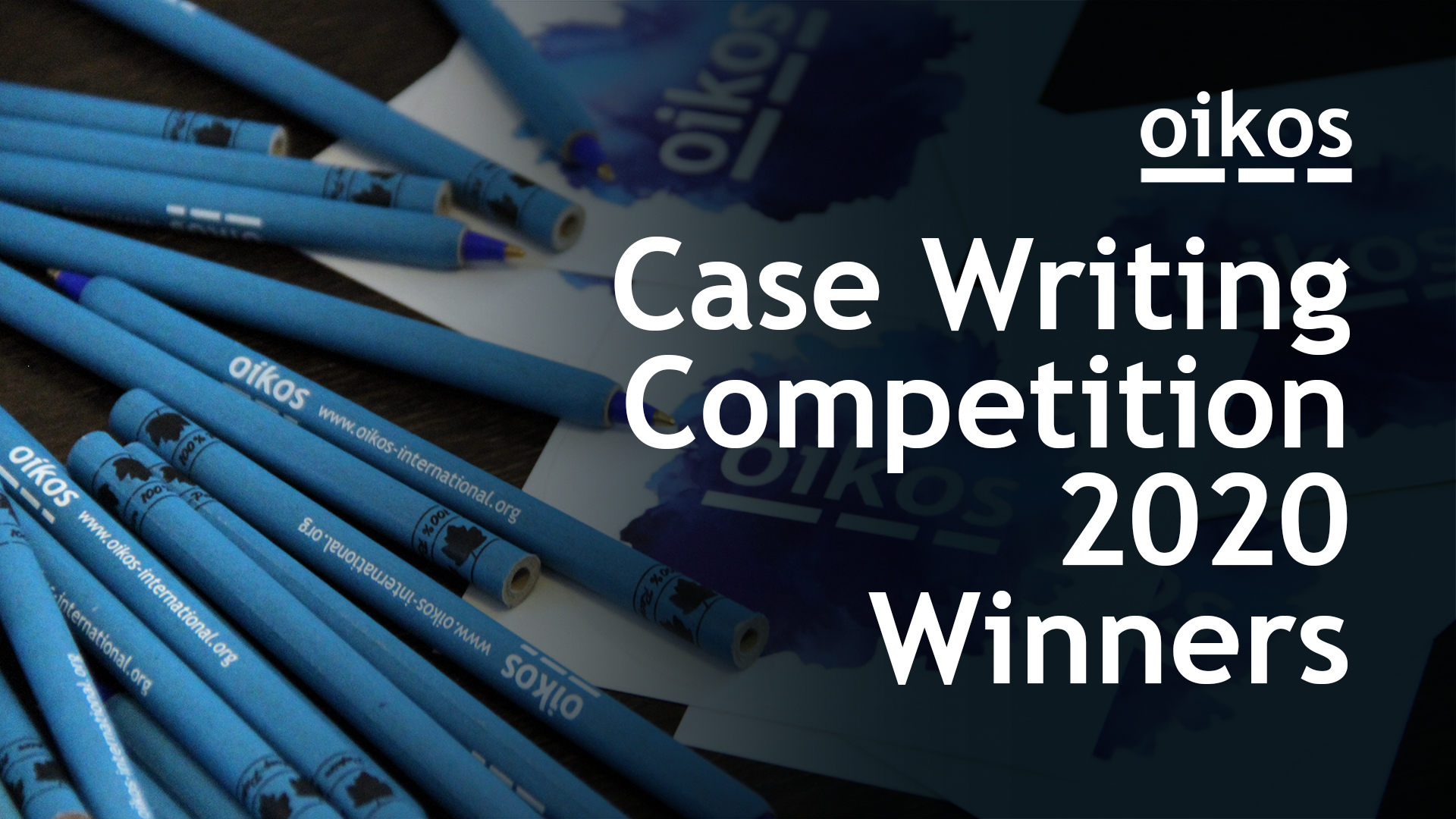 The oikos 2020 Case Writing Competition encourages the writing of high-quality cases on sustainability topics that can stimulate innovative teaching and learning experiences. The Competition was launched back in 2003 and since then aims at giving students the possibility to approach their faculty to start embedding sustainability into curricula through the use of case studies.
The case studies are meant as tools to encourage innovative teaching & learning mechanisms and to include sustainability into curricula.
The third prize went to Dr Sonal Purohit, Chandigarh University, India for her case study Transaction to Trust: Sustainable Business in Gift Economy. The case study introduces the business model of a café built on the concept of the gift economy. This community-based café was built on principles of involvement, participation and support and offered locally produced meals on a participatory and voluntary basis.
The second prize was assigned to the case study Challenges of Promotion Sustainable Innovation Through Biomimicry Case of Biomimicry Institute, submitted by Prof Arpita Agnihotri, Assistant Professor from Penn State University-Harrisburg and Dr Saurabh Bhattacharya Lecturer (Marketing), Newcastle University Business School. The case study presents the Biomimicry Institute's initiatives to foster biomimicry, an approach which aims to respond to human challenges with sustainable solutions using mother's nature patterns.
The first prize was won by Shwetha Kumari and Prof Muralidhara Gv, ICFAI Business School (IBS) – Bangalore for their case study Nigeria's Hello Tractor – Leveraging Technology to Provide Food Security & Sustainable Agriculture. The case study focuses on the Hello Tractor enterprise, an agricultural technology social enterprise aiming at improving food and income security throughout Sub-Saharan Africa. The company developed a Uber-like platform allowing Smart Tractor owners to rent them out to other farmers.
The cases all include innovative teaching notes aimed at professors and students who want to benefit from the cases' use on programs in sustainability in management, entrepreneurship and finance.
For further information on the Case Program and to find out more on the cases themselves visit the oikos Case Program page. On this page you can also find the Free Collection of Cases available for everyone to use in teaching.