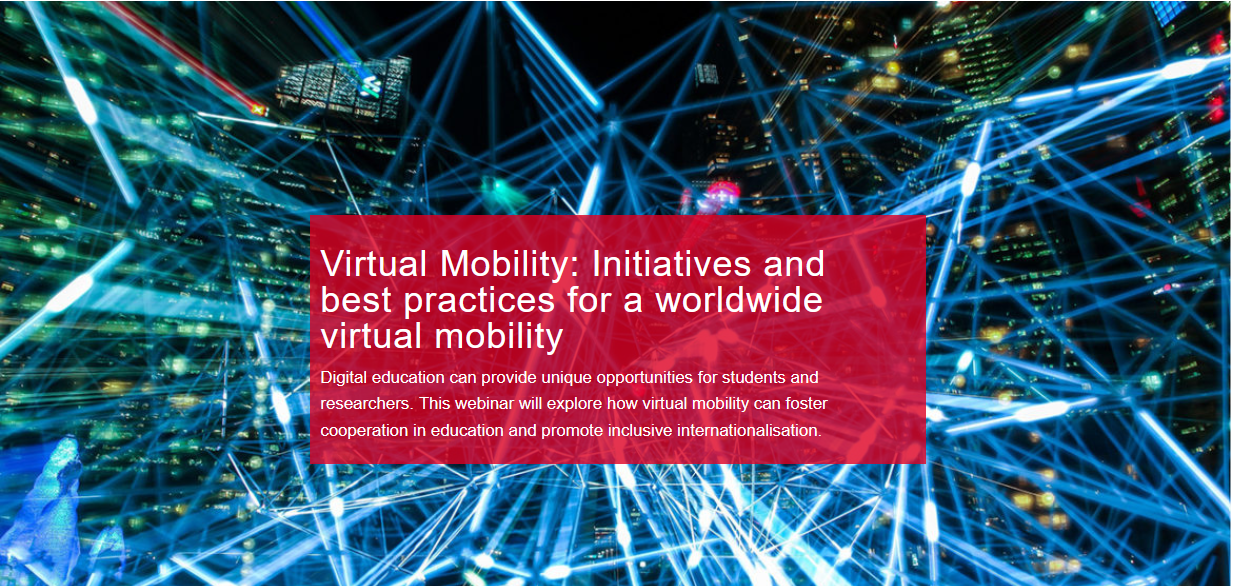 Digital education can provide unique opportunities for students and researchers. This webinar explored how virtual mobility can foster cooperation in education and promote inclusive internationalisation.
The development of Information and Communications Technology (ICT) enabled the creation of educational programs without spatial or temporal limitations, which have allowed greater access to specialised content. In the current context of the Covid-19 sanitary crisis, the face-to-face educational model has been suddenly transposed to a virtual setting.  Virtual mobility enables cultural exchanges, the transfer of resources between countries and the establishment of knowledge networks without having to travel between countries. On 26 August, swissnex Brazil invited Charlotte Grawitz to moderate an intercontinental discussion on the opportunities and challenges of virtual mobility, and share existing best practices.
George Ubachs, Managing Director at EADTU, presented different forms of virtual mobility, ranging from agreements between students and universities to formal bilateral agreements between institutions as well as different modalities to do virtual mobility. Students learn a wide range of skills such as intercultural attitudes, self-learning skills, collaborative learning in international environments and open-mindedness.
Shen Xuaseng , Deputy Secretary-General of the China Education Association For International Exchange, brought lessons-learned from China, where Covid-19 forced the biggest teaching transformation, forcing students at all levels to learn online. Digital technology has allowed to connect a larger number of people in a shorter period of time. But this has forced teachers to uplift their technological competencies and there still are challenges in terms of evaluating online learning. This could lead to a lifelong learning society transformation, where learning can happen anytime, anywhere. 
Rahel Aschwanden, CEO of Instituto Now, increased the audience participation by involving them in an interactive quiz in which participants raised their hands virtually to simulate what would happen in a room in real life. Instituto Now has tailored virtual programmes that create true connections and focus on non-formal learning. In her opinion, learning really happens when people are brought together and can exchange.
Patricio Marinho, Science and Technology Analyst at CAPES Brasil, introduced the efforts from the Brazilian universities to develop virtual classes. That includes solutions for students to connect with their peers from different countries, including those selected for exchange programmes that had to be postponed. CAPES-PRINT also developed an institutional internationalisation programme with virtual classes and workshops available free of charge.
Movetia's vision to have every single person in Switzerland experience mobility abroad or internally was presented by Laurin Reding, Project Manager. This is true for all levels of education, including primary schools and vocational training, all the way up to adult education. One of the first projects was Alpconnectar, which connects primary schools in the mountain regions and is a blended mobility project. 
The discussion touched upon topics such as the importance of considering digital inclusion to make sure no one is left behind, as well as other barriers to inclusion such as certifications and linguistics barriers. 
This webinar is part of a series of events leading to NexGenLead, a global virtual program fostering worldwide student collaboration for Leadership & Sustainability.  Please find more information here.
The webinar was held in English, with simultaneous translation in Portuguese.