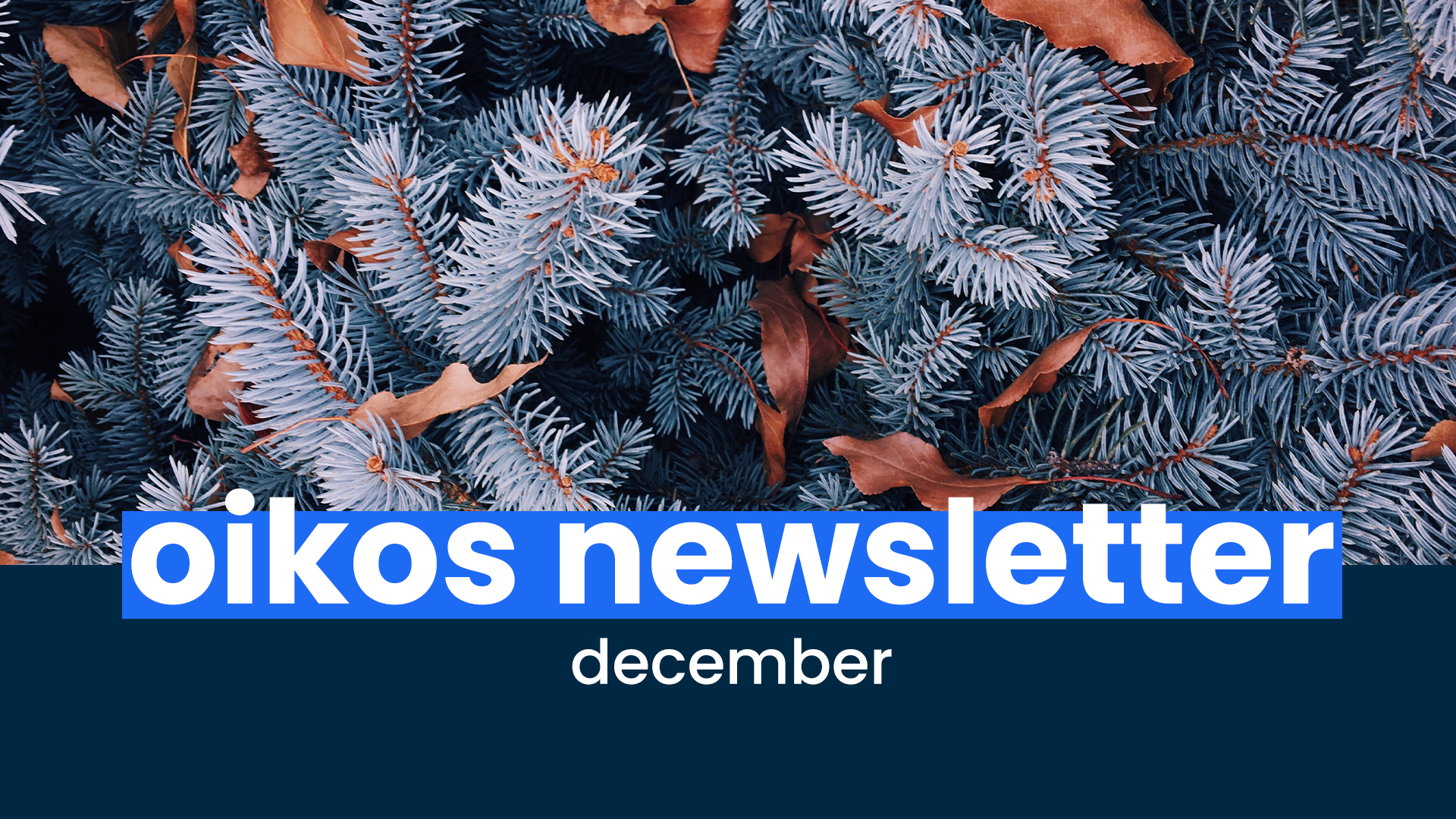 Welcome to the December edition of our newsletter!
This edition covers the last two months of the year with plenty of excitement as we're getting close the year's ending. It is the time to take a look back to the months behind, with our Year in Review and some interesting reads about LEAP YOUth and Rite of Passage programs from 2022. Get to know the oikos Impact Matrix which wee recently launched as a tool for tracing and presenting our Community's impact. If you're looking to get involved in oikos International, there's an opening in the Transforming Education initiative, along with an open call for advisors/supporters for our new Fundraising Team.
This month we marked the International Volunteers Day, with a special message of gratitude by oikos Co-presidents. Recently we launched a crowdfunding campaign to support the LEAP YOUth cohort of 2022 and had a generous donation from NSI IT Software & Services. Finally, we bring you the new Framework for Carbon Neutral events by oikos St. Gallen, as another new chapter – from Amsterdam joins the oikos Family. You can hear more about the oikos chapters' work in Transforming Education in this month's TE Squad call.
We wish you a happy New Year!
[simple-button href="http://xgsp4.mjt.lu/nl3/QwZ2wNXKDQogESDoJbP2gQ?hl=en" color="blue"]Read here[/simple-button] [simple-button href="https://oikos-international.org/newsletter/" color="red"]Subscribe[/simple-button]