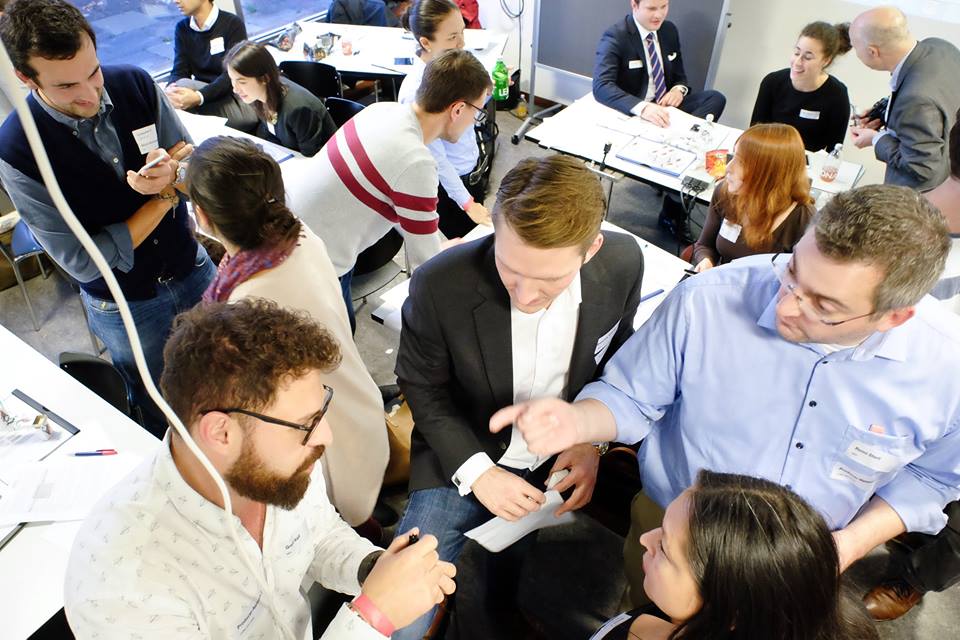 "Having been part of the oikos event calendar for more than 20 years, the oikos Conference is the oldest oikos initiative. Since its start in 1988, the aim of the project has been to organize a conference to increase awareness and knowledge about a selected environmental topic, and to generate an impact beyond the conference.
This year's oikos Conference team, consisting of five and later six people, had the desire to try something new. The topic on the 12th and 13th November was "The Future of Sustainable Food Labels: Creation, Development and Impact". In order to achieve the highest impact on the participants the team created a Simulation Game in cooperation with Ulrich Creative Solutions.
The two conference days were shaped by a speech, the simulation game, presentations and a panel discussion. This combination allowed the students to deepen their knowledge and actively participate throughout the whole conference and reflect what they have learned.
Beside the regular program participants had time to connect during shared meals and drinks, which created a really great atmosphere and a good working environment. The main challenge this year, beside financial troubles, was to find enough participants beside the 41 MBA students who took part."
Learn more about the oikos Conference here. See more photos of the conference here.
Written by: Stella-Kristina Wiesner, Project Head, oikos Conference; oikos St. Gallen