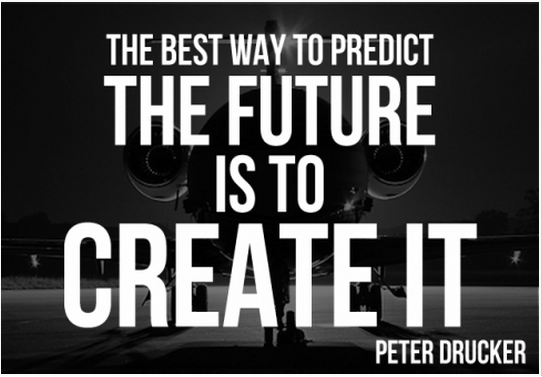 The Entrepreneurship Learning Circle
Mendel, Leeuwenhoek, Archimedes, Galileo aren't just famous people. What makes them famous, is their ability to transform an idea into an innovation. And looking behind, we have to admire what they did. These people passed on their intellect heritage for generations together hence making this society a better place to live in.  They are etched in our memories, when you look at the stars you think of Galileo and when you weigh you remember Archimedes. These people what we call the Change makers, the Innovators… THE ENTREPRENEURS!!
DO YOU INTEND TO CHANGE YOUR COMMUNITY?
With the first meeting with the group members of the Entrepreneurship Learning Circle, I am more than assured that this bunch of enthusiasts, will create opportunities, inspire people with their thinking and intend to leave a mark on the society. If you aspire to be one of these dynamic minds, you are looking in the right place.
Every unexplored path needs courage and enlightenment, which is what the Entrepreneurship Learning Circle intends on doing under the guidance of experts!
UNLEASH THE ENTREPRENEUR WITHIN YOURSELF!! JOIN THE ENTREPRENEURSHIP LEARNING CIRCLE!!
During the FutureLab 2014, there will be a lot to learn, discover and seek. This journey demands thorough planning which has been carried out via pre-FutureLab activities. Uwe Lubbermann will be assisting our workshops that will guide you towards the right direction for the ideas buzzing in your head. The needed mindsets are something that can be developed, once known. The same will be explored during the workshops.
You will be made aware of tools that will help you put together a picturesque enterprise. And this beautiful journey continues after the FutureLab as well, where the group will stay connected to work on projects together.
The denouement is a whole new personality who is ready t
o face the challenges full of reignited passion, dedication and having a business model established in their thoughts. And you can be that change maker who inspires and brings about sea of change in the business.
The FutureLab 2014
The oikos FutureLab is the biggest event in the annual oikos calendar which gathers representatives from the entire oikos community. It provides a 2-day platform for 120 participants to inspire, discover and develop joint perspectives on the future of sustainability in management and economics. It leverages our global network of student members, alumni, advisors, faculty and partners for action. It offers a "laboratory" to design initiatives, engage the oikos community in pursuing them and fuel our journey towards higher impact.
For more information click here.
What are Learning Circles?
A Learning Circle is a highly interactive, participatory structure for organizing group work within a subject area. The goal is to build, share and express knowledge through a process of open dialogue and deep reflection. Within each Learning Circle people with a common interest gain experience, knowledge and establish networks in their chosen subject area. The Learning Circle structure gives the oikos community the opportunity to map the landscape of a specific topic, get in touch with external inspirational experts and systematically spread the knowledge in our network. In 2014, seven Learning Circles were initiated: Leadership, Finance, Entrepreneurship, Energy, Economics, Fashion/Supply Chain and Management.
Learn about other Learning Circles here.