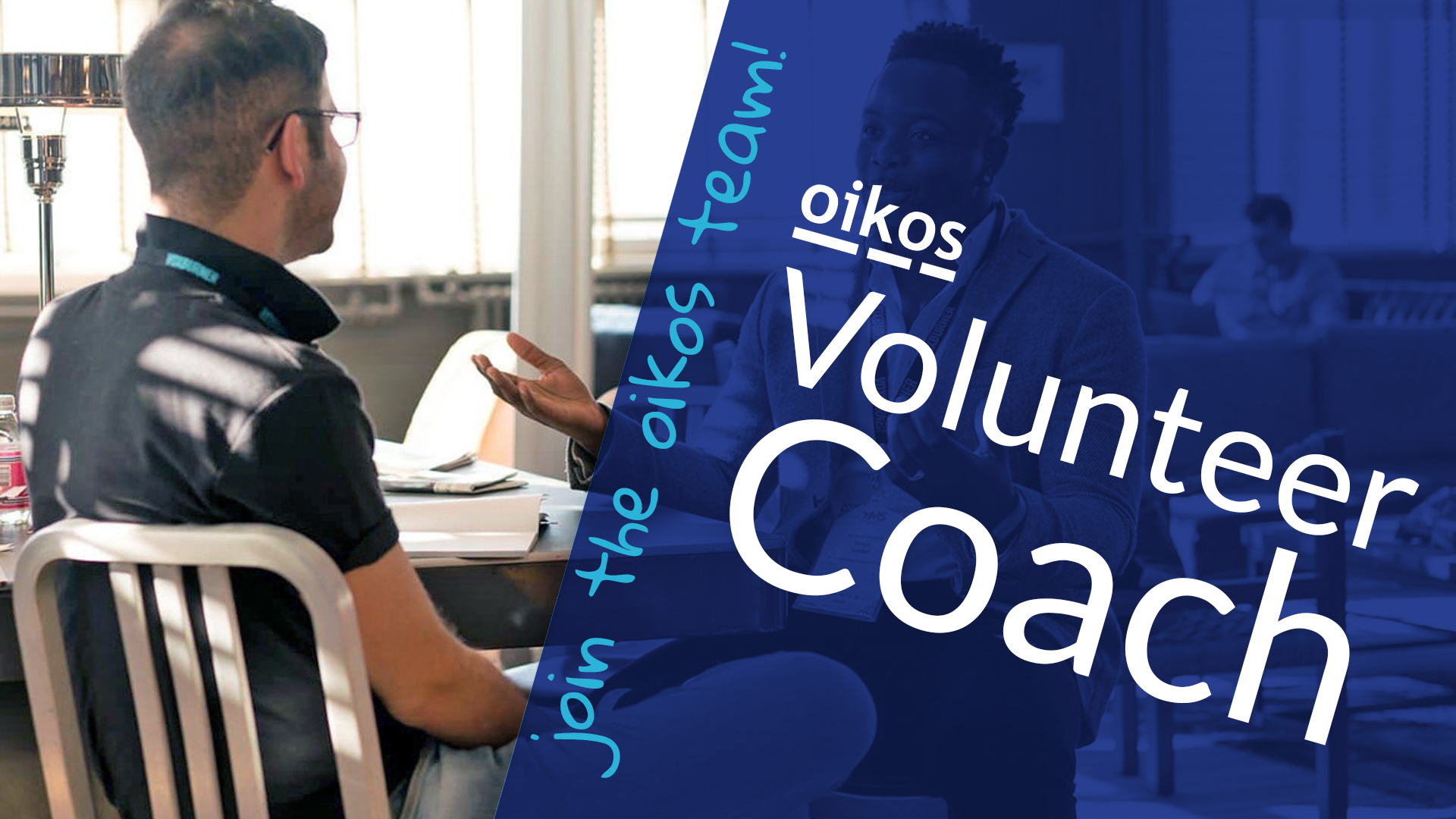 Would you like to coach young leaders?
The oikos Leadership Program – LEAP inspires young people to become more responsible and sustainable in their decision-making and equips them with insights, knowledge, and tools to do so. The program challenges participants to reflect on their values, purpose, and actions. It helps them to have an empowered voice and encourages them to be proactive about change.
oikos was founded back in 1987 by students who, seeing the absence of sustainability in their formal educational programs, aimed to empower young leaders to drive sustainable change. Even today, after more than three decades, the majority of universities still fail to integrate sustainability holistically and struggle to develop sustainability leaders, resulting in a "leadership crisis." The LEAP program bridges this gap. It builds and empowers a network of responsible and sustainable decision-makers that holds the keys to solving the challenges of the 21st century.
The LEAP program is now in its sixth run. Since its launch in 2015, the program has welcomed over 300 participants and has had a lasting influence on their lives. Many LEAP participants return to the program as coaches to continue their leadership journey and help new generations of LEAPers – as we like to call our participants – in the process. Today, close to 20 former LEAP participants are engaged in the program.
Since last year, the LEAP Program, engage with volunteer professional coaches. This year, we are also looking for more coaches who want to support these young leaders' development.
Responsibilities of a LEAP coach
The commitment is at least one hour (60 minutes) a month to one participant of the oikos LEAP Program between May to November 2021. You are welcome to coach more than one participant.
The participants of the program are young people motivated to develop themselves from all over the world. The new cohort has 40 participants with 20 different nationalities.
If you wish to have more information, on Wednesday, April 21, 2021, at 6:30 pm CEST, we will be answering your questions and explaining the program at https://us02web.zoom.us/j/84365066044
You may also reach out to Adriana at adriana.troxler@oikos-international.org
Applications
If you want to commit to coach at least one student per month probono from May-November 2021, please fill out this questionnaire:
[simple-button href="https://docs.google.com/forms/d/e/1FAIpQLSee5sc464cCf2muTaSvkW-0Mub5xW_LxDEH6fEZ77t3OkA2cQ/viewform" color="lighterblue"]Coach Questionnaire[/simple-button]