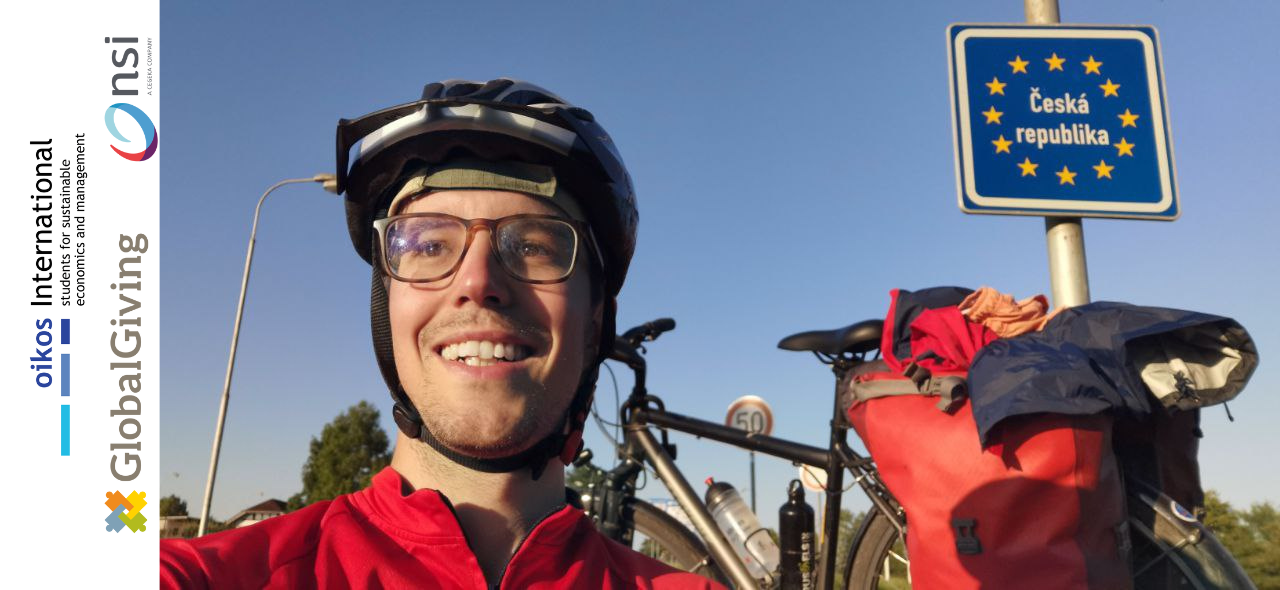 oikos as a community is blessed to have a bond with its alumni members, who dedicate some of their time to support oikos even long past their studies. One such engaged alumni is Benoit Pitsaer who over the years supported our team by volunteering on various projects decided to give his helping hand for our ongoing crowdfunding campaign – Amplify impact of 1200+ students worldwide.
A passionate bicycle enthusiast, Benoit takes it upon himself to get on his bike and set out for a long trip every summer, making it his own annual tradition. This year he decided to support oikos by making his 2500km trip from Vienna to Istanbul into a fundraiser as a way to support our campaign. Not only that, but he included the company he currently works for – NSI IT Software & Services to also take part in it by matching up to 2500EUR of donations made – one EUR for each kilometer travelled.
Running a non-for-profit organization requires constant funds. Through your support to make this fundraiser more visible or through your financial contribution, you help the entire team and the thousands of students who make the change to act collectively on this matter.
Benoit has thought of a special way to show appreciation for everyone supporting the project by sending a postcard bought in Istanbul to each individual making a contribution of at least €25. Because your contribution matters, Benoit would like to take the time to send you something personalized.
Support Benoit's fundraising effort and contribute to making the oikos Impact ever greater by donating below:
[simple-button href="https://www.globalgiving.org/fundraisers/cycling-for-responsible-management-and-sustainability/" color="blue"]Donate here[/simple-button]
Benoit's bicycle trip will be taking place from 1 to 31 August and over that time we will be sharing updates and highlights of the trip, so make sure to follow us on social media to stay up to date!