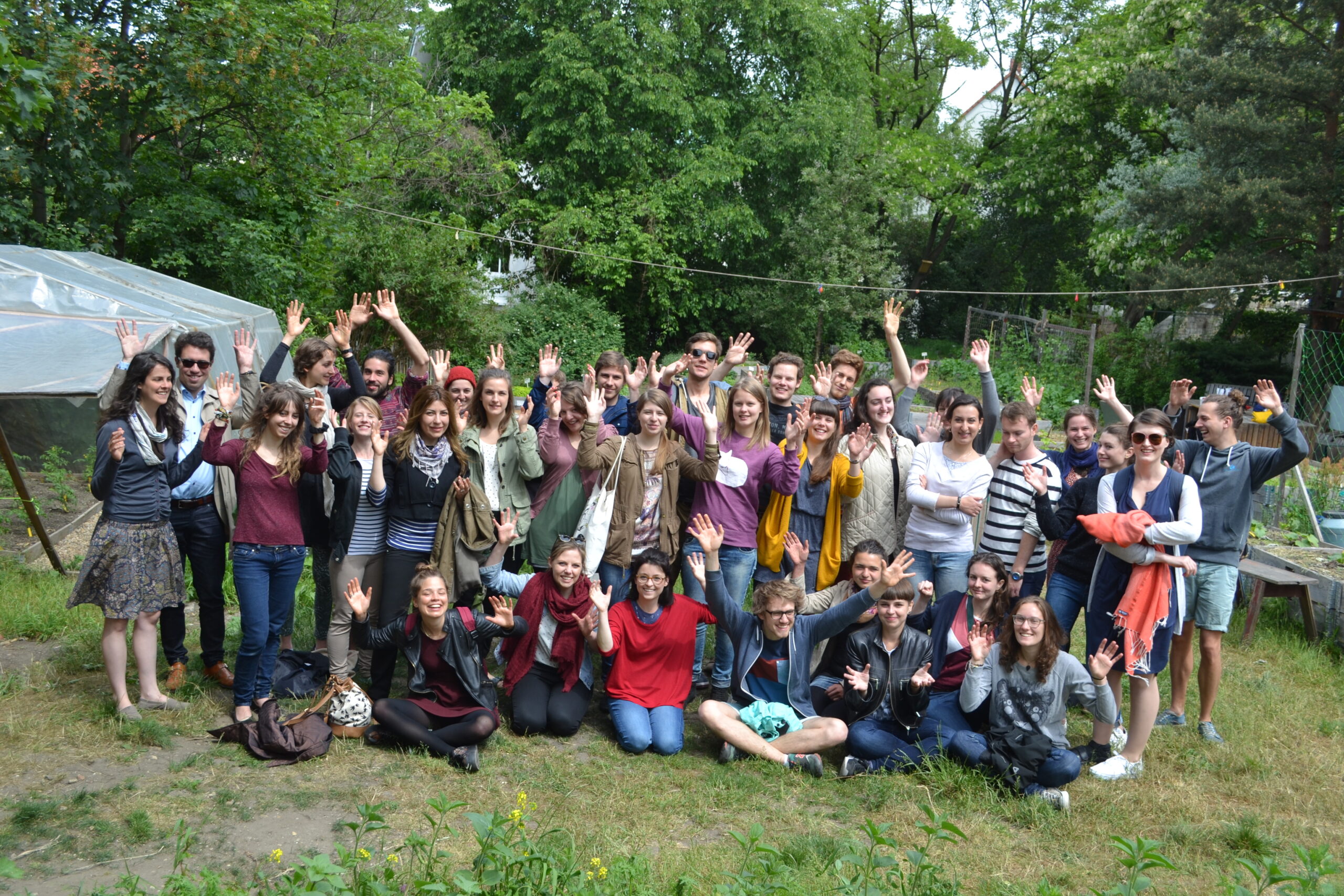 oikos members gathered at the second oikos Germany Meeting (2015) and stirred up a discussion about definitions of sustainability. Set in Leipzig, the Germany Meeting was given the topic of "Re-thinking Sustainability". More than 45 oikees from German speaking countries to explore views, attitudes and practices on individual approaches towards sustainability. oikos Leipzig prepared a two-day program full of interactive  sessions amongst oikees accompanied by wasted (and re-utilised) vegan food.
The Germany Meeting kicked-off on May 29th with a dinner, followed by an introductory talk by the oikos President, Anita Negri, recalling oikos values and spirit. The first lecture of the meeting was devoted to introducing debates in the sustainability field – an important start for the following day. The day finished with an open air networking session in front of the University of Leipzig.
Group work and presentations
On the second day, participants had the opportunity to widen their horizons and hold discussions on varied aspects of sustainability: from sustainable education to alternative means of transport to understanding co-operative food systems. An oikos member even taught members how to longboard. Almost all the sessions were prepared and delivered by oikos members who contributed to the content of the meeting with their different expertise. The second day ended with a group exercise workshop where all participants gathered and co-produced the definition of sustainability via a highly democratic, alternative methodology. The long Saturday finished in the biggest park in Leipzig where the dinner was served right from the grill.
On Sunday, the last day, the organizing team took the participant around Leipzig on bikes to see Leipzig's urban gardens and to a place where some smart people are trying to question and rethink our current economic system.
The results were a lot of inspiring poster presentations and a definition of sustainability. We, however, cannot share this definition yet as it was not approved by 100% of the participants. The meeting was once again a great platform that enabled oikos members to connect, share, think their minds out and create a responsible future!
Thank you oikos Leipzig!
Author: Jakub Blaha
Photo credits: Kristýna Jaklová