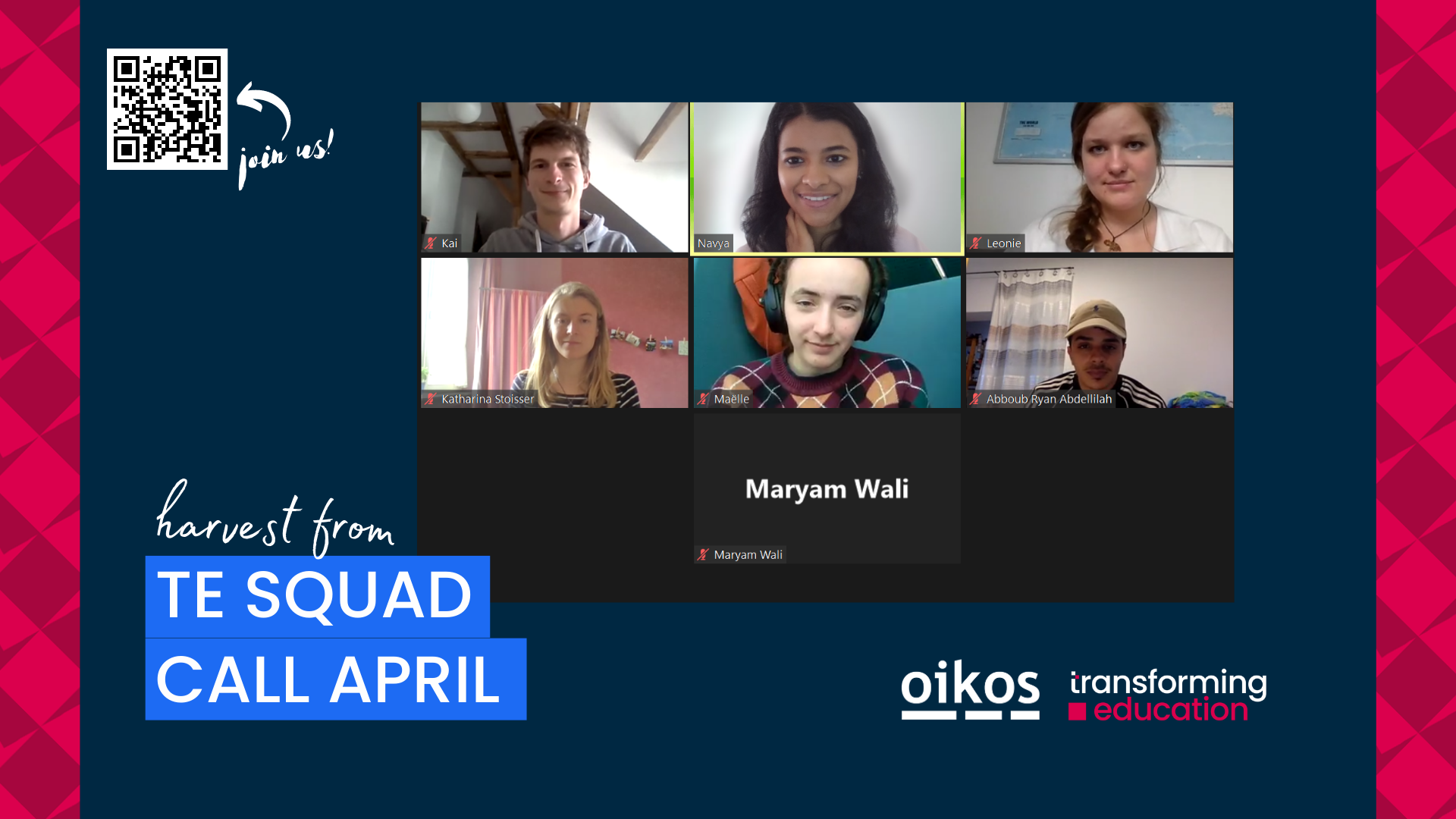 On 27 April, our Transforming Education(TE) Squad hosted a monthly call focused around the topic of the role of politics in transforming education, featuring Kai. The discussion was around the questions of how political structures and narratives perpetuate injustices and climate harm, how political engagement can support the move towards an equitable and sustainable future, and how one can drive the change.
Here are some of the most notable highlights we harvested from the call:
THE POLITICS OF TRANSFORMING EDUCATION
Political structures and contents of teaching can perpetuate injustices and climate harm. By transforming education, we can move towards a sustainable and just future.
WHO HAS THE POWER TO TRANSFORM EDUCATION?
We, as students, need to address universities as a whole and get in touch with professors, committees, student parliaments, rectorates to start the change and to decolonize and diversify economics.
HOW CAN WE START?
We can use inside lobbying (talking to people with decision power) and outside lobbying (awareness rising among students and creating pressure to change…)
A QUESTIONS TO REFLECT ON
What aspects of education do you want to transform?
Who do you need to convince?
What could incentivize the actor in power to listen to your arguments?
Join us for the next TE Squad Call on Thursday, 25 May!