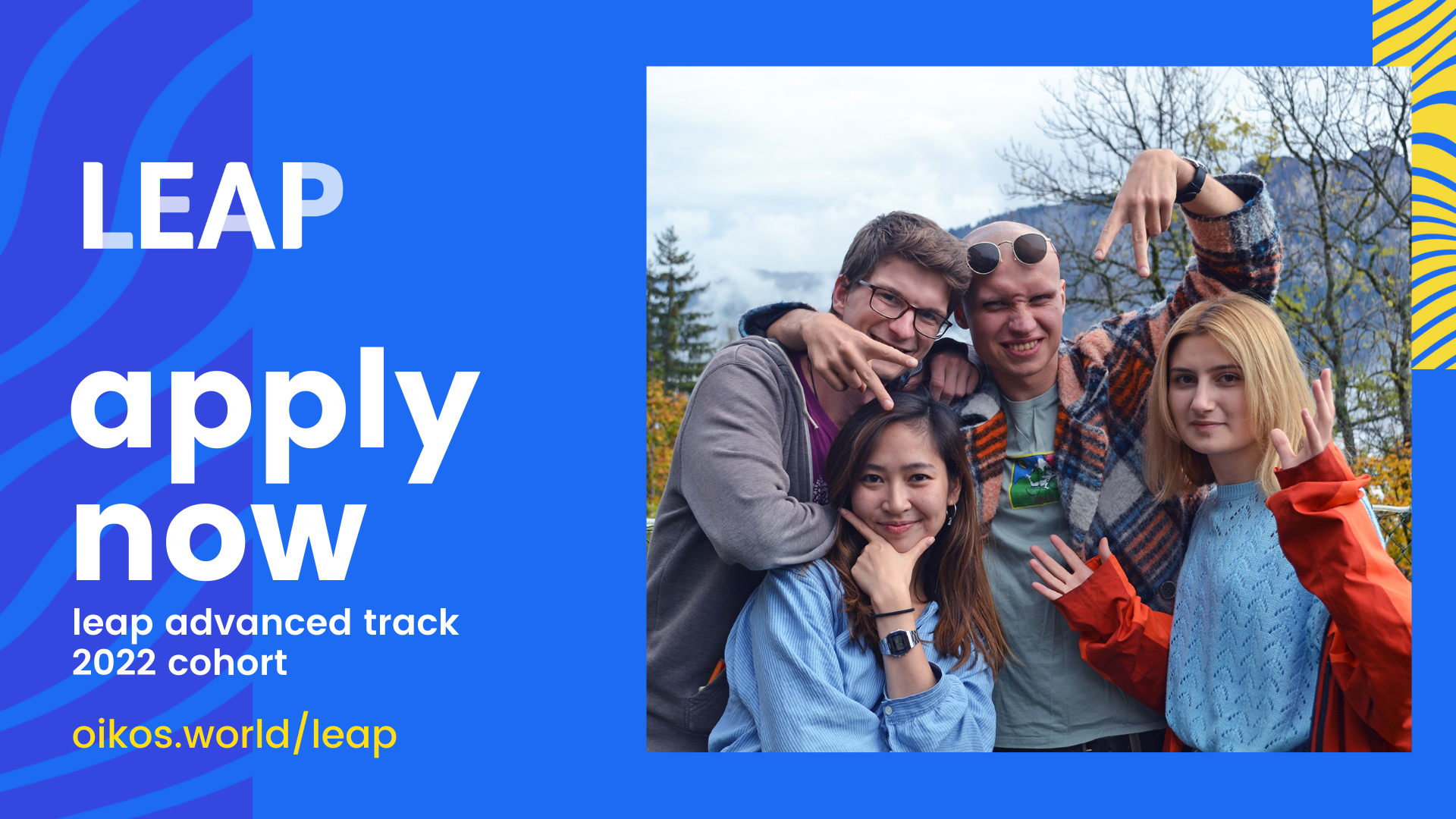 The applications for the 2022 cohort of LEAP Advanced are open!
LEAP Advanced is a 10-month transformational leadership programme focusing on building capacity in the oikos community with the necessary competencies, qualities, practices, tools and global network to become conscious leaders in the co-creation of thriving and sustainable societies. The journey will start with an online Kick-off on February 26 & 27 and will run until December 2022. Click here for more information about LEAP Advanced.
Every oikos member (active and alumni) can apply to become a participant of the program. Please take your time to answer the questions thoroughly. We estimate that it will take about 40min to answer all questions. Participants will be chosen solely based on their answers in this questionnaire. We are looking especially for individuals with a strong commitment to their personal and leadership development, who wish to become empowered, skilled and inspired to act as conscious leaders in the different communities and organizations they are part of. In this way, building effective conscious communities that transform systems towards sustainability and wellbeing of people and Planet. The result is empowered student change agents who strengthen their chapter's performance and create impact in line with the oikos vision and mission of transforming education for a sustainable world.
Do you have a question about LEAP Advanced or want to learn more about the program? Make sure to join the Info call on January 10!
Fill in the LEAP Advanced application form here.
The deadline to apply is January 20.