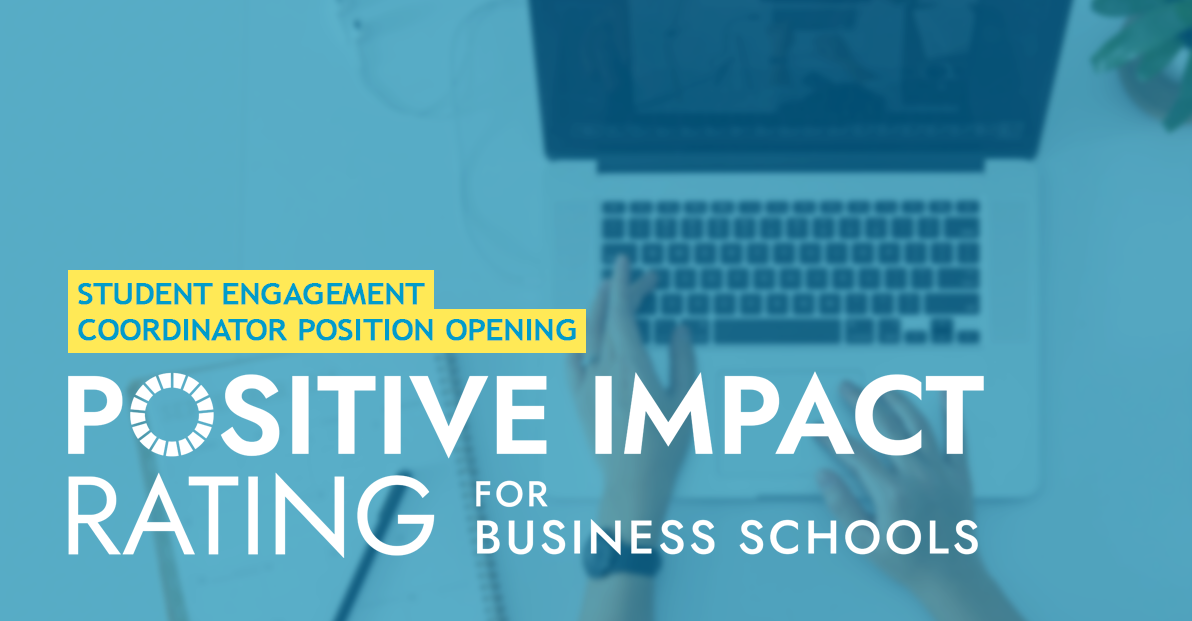 PIR Student Engagement Coordinator
Application Deadline: April 26th 2020
Starting Date: Ideally Early May 2020
Duration: 1 year
Type of position: Volunteer (10h/week)

Position
We are looking for an independent, flexible, and resourceful volunteer who is eager to get international experience working remotely and commit long-term to ensure the engagement of students all over the world in the Positive Impact Rating.

(More info about Positive Impact Rating here)
Profile:
Bachelor's or master's degree student
Good command of the English language
Good command of Office Suite and familiarity with Google Drive.
Interest and commitment to the oikos vision and mission
Good organizational and time management skills
Ability to anticipate needs, solve problems in a collaborative environment and sensitivity to deadlines
Ability to work under pressure and multi-task
Ability to protect confidential and sensitive information of the organization
Student coordination:
Reaching out to and coordinating international and local student organizations from business schools all over the world to participate in the rating
Follow-up on the collaboration with rated business schools to move to action, after PIR publication.
Coordinating the international working group (Student Engagement in PIR)
Communication:
Creating visual materials for PIR in collaboration with the PIR Outreach & Marketing Manager
Timely posting on social media weekly and interacting on social media on behalf of PIR.
Share with oikos communication manager, and other student organizations anything that should be communicated by them.
Event Coordination:
Organize the 2021 session at the World Economic Forum (WEF) from the student side
Coordinate with business school leaders to maximize learning at the WEF.
Operations:
Supporting the Positive Impact Rating team in daily operations, when necessary.
Learnings and advantages

Learning about the day-to-day working of an international organization
Insights about the global opportunities and challenges of international NGOs
Working in a multicultural, international team
Gaining experience in working remotely in a virtual office
Developing new skills and competences in a supportive environment
Reimbursement of travel and participation at international oikos events, when required.
Individual coaching sessions possible
Growing your network among international student organizations
If you are interested in the position, please send us your CV (max. 2 pages) and a brief motivation letter by April 26th 2020. The letter should outline why you want to take up the position and what makes you a suitable candidate. Please, email the required documents to president@oikos-international.org with a subject line "PIR Student Engagement Coordinator". For any further questions, please reach out to us via email.