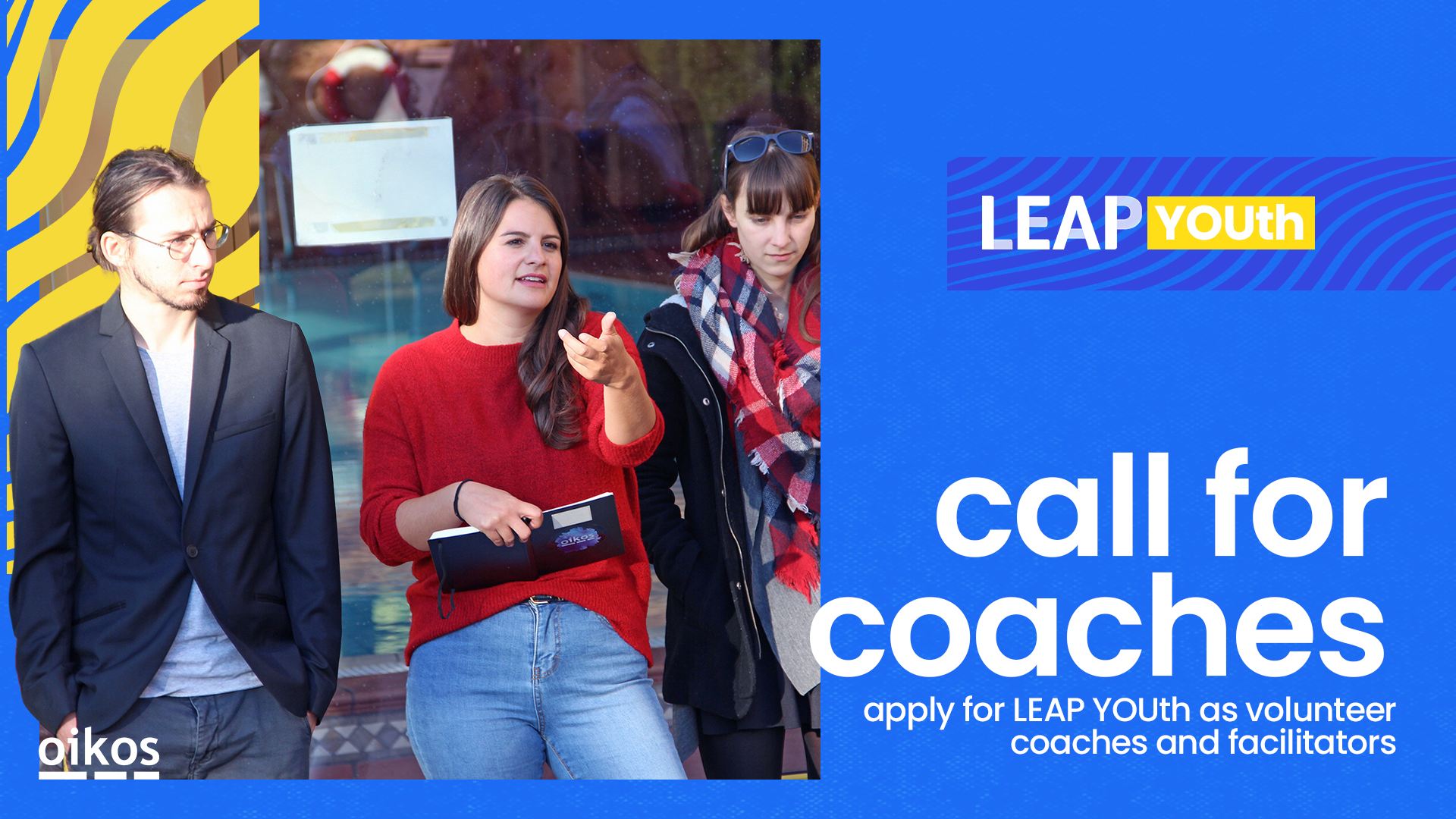 Open call for volunteers inspired to support the next generation of leaders through peer facilitation and 1-on-1 coaching.
As a volunteer you'll have an important role in supporting participants throughout the 10-month long program, kicking off in February. The program focuses on teaching participants on leadership and turning them into responsible leaders through carefully thought out practices and activities equipping them with the necessary set of skills and knowledge and supporting their personal development.
What is your role as a LEAP YOUth Volunteer?
The program is ten months long, split into five modules, with each taking up the focus for about two months. Over its course you will get the chance to participate in webinars and workshops, designed and hosted by experts, that cover a wide array of relevant topics.
As a peer group facilitator you'll get the chance to work with smaller groups of participants with regular meetings and learning spaces built around various group activities. As a 1-on-1 coach you have an important role in supporting participants on an individual level, helping them in their personal development and in tackling challenges they may be facing.
There are two on-site meetings where you'll get the chance to meet fellow participants in-person as well as facilitate different activities and exercises.
A stepping stone into the world of coaching: What can LEAP YOUth do for you?
Over the course of LEAP YOUth you will not only support participants in their development, but also get a chance to develop your own coaching skills through special training coordinated by our senior coaches.
LEAP YOUth's certified professional coaches Adriana Troxler and Lis McNicholl have put together coaching for the coaches, which, while highly recommended for new coaches and peer group facilitators, is also open for the experienced coaches to take part and further develop skills.
The training is an especially valuable resource and experience for everyone looking to take a coaching career path. On top of mastering the skills of coaching others, as a LEAP YOUth volunteer you will get the chance to work on your further personal development.
Apply here to become the LEAP YOUth Volunteer!
Click here to learn more about LEAP YOUth.
This call is open for all LEAP Alumni, anyone with previous experience in coaching as well as professional coaches. If you're looking to join LEAP YOUth as a participant – click here.