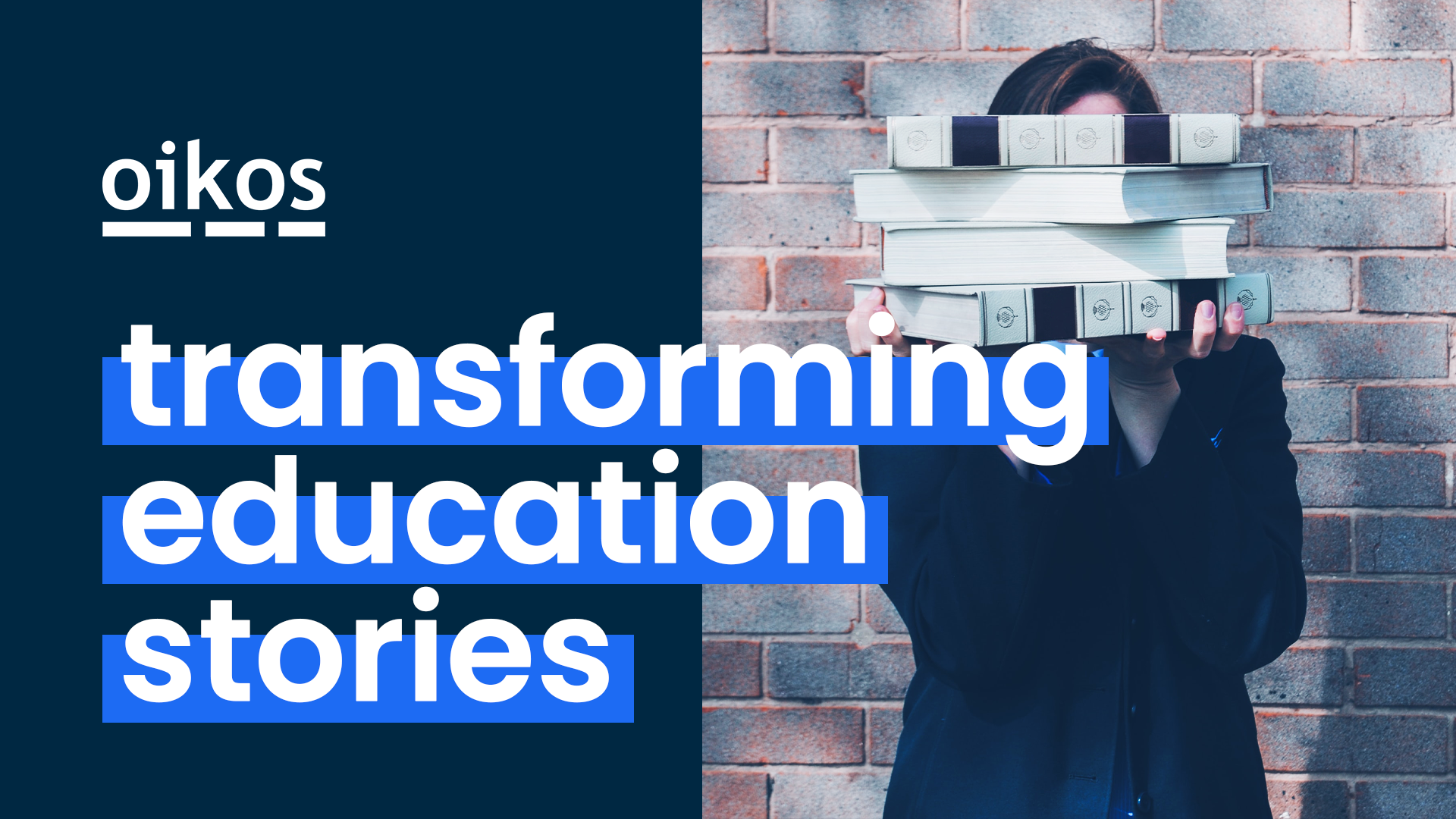 As a community of changemakers aiming to make a difference in the world through education, we know that sometimes you need a little something to push you to make your contribution to the change. To overcome this challenge we've equipped ourselves with stories – from both within and beyond our community, that serve to inspire or motivate you in making the change. Over the years our Transforming Education (formerly named Curriculum Change) Initiative with its events created an amazing platform for sharing such stories and now we want to grow it further and open it up to the world – beyond just the oikos Community.
This is why, with the help of wonderful teams from oikos chapters we created Transforming Education Stories. Through storytelling around the successes and challenges of these team we want to share their experiences that can support and help you navigate in your own efforts to drive change in education, be it as an individual, a team or an organization. We find that the best way to foster change is to share it with everyone, no longer limiting the impact solely on the local campus, but spreading it out over different universities through sharing with fellow students. Whether it's raising a controversial question around the campus or setting up a whole new university course, we want to make their stories heard and inspire a new generation of changemakers.
The first Transforming Education Story is the one of our very own Vienna oikos chapter and will be published soon, so stay tuned!
Explore the Transforming Education Stories here.
On our blog we will regularly share Transforming Education Stories from various universities. Do you wish to join the TE conversation and share your story? You are welcome to share your stories by submitting them here. If you wish to engage into our Transforming Education Projects you can explore the initiative here.