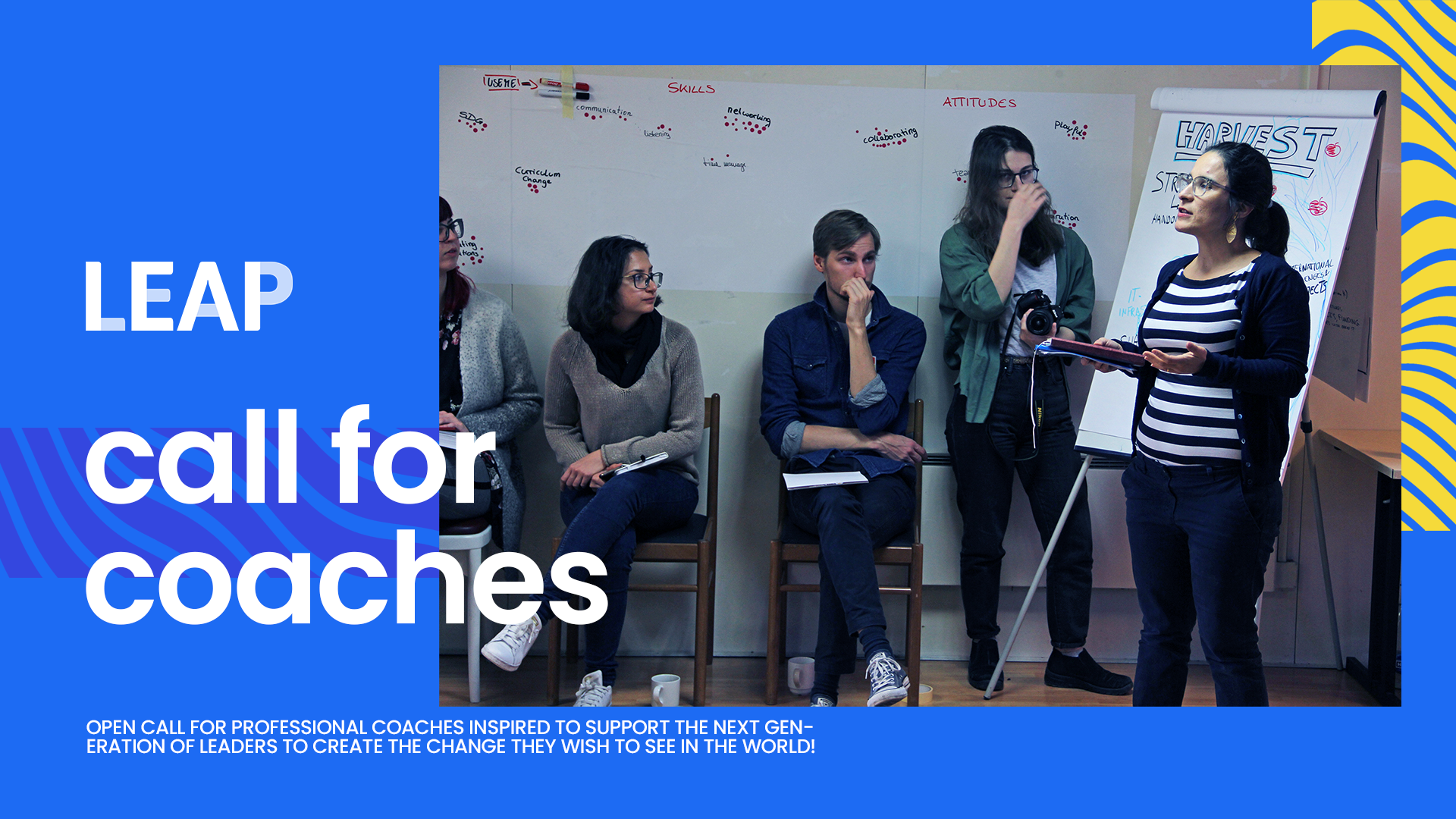 Open call for professional coaches inspired to support the next generation of leaders to create the change they wish to see in the world!
oikos is a student-led international organization fostering the reflection about how we want to live, lead and learn together for a thriving, sustainable tomorrow. Our community of student change agents works towards transforming education for sustainability.
One of our main initiatives is LEAP – the oikos leadership program to support the community in their personal and professional development. LEAP focuses on building capacity in the oikos community with the necessary competencies, qualities, practices, tools and global network to become conscious leaders in the co-creation of thriving and sustainable societies.
By being part of our LEAP Programs participants become equipped with capacity in key aspects of conscious leadership with a focus on personal development and transformative economics and management (business) education change and change for sustainability; are empowered and inspired to expand their learnings and impact ​​in the different communities they are part of; build capacity for personal wellbeing and resilience; and are part of a global network and community of support within LEAP & oikos.
The LEAP program is composed of different elements including inputs in the form of webinars and reading/watching materials; workshops; hands-on projects; onsite events, and contemplative practices as individual reflections; group reflections, dialogues; peer coaching and individual coaching sessions.
We are looking for professional coaches who are inspired by the oikos community and the LEAP program to volunteer in monthly 1:1 coaching sessions.
To learn more about the program and register, check the website, the commitments required for LEAP Advanced, and the application form.
Applications Deadlines:
– December 31st 2021 for peer coaches & volunteers
– January 20th 2022 for 1:1 coaches