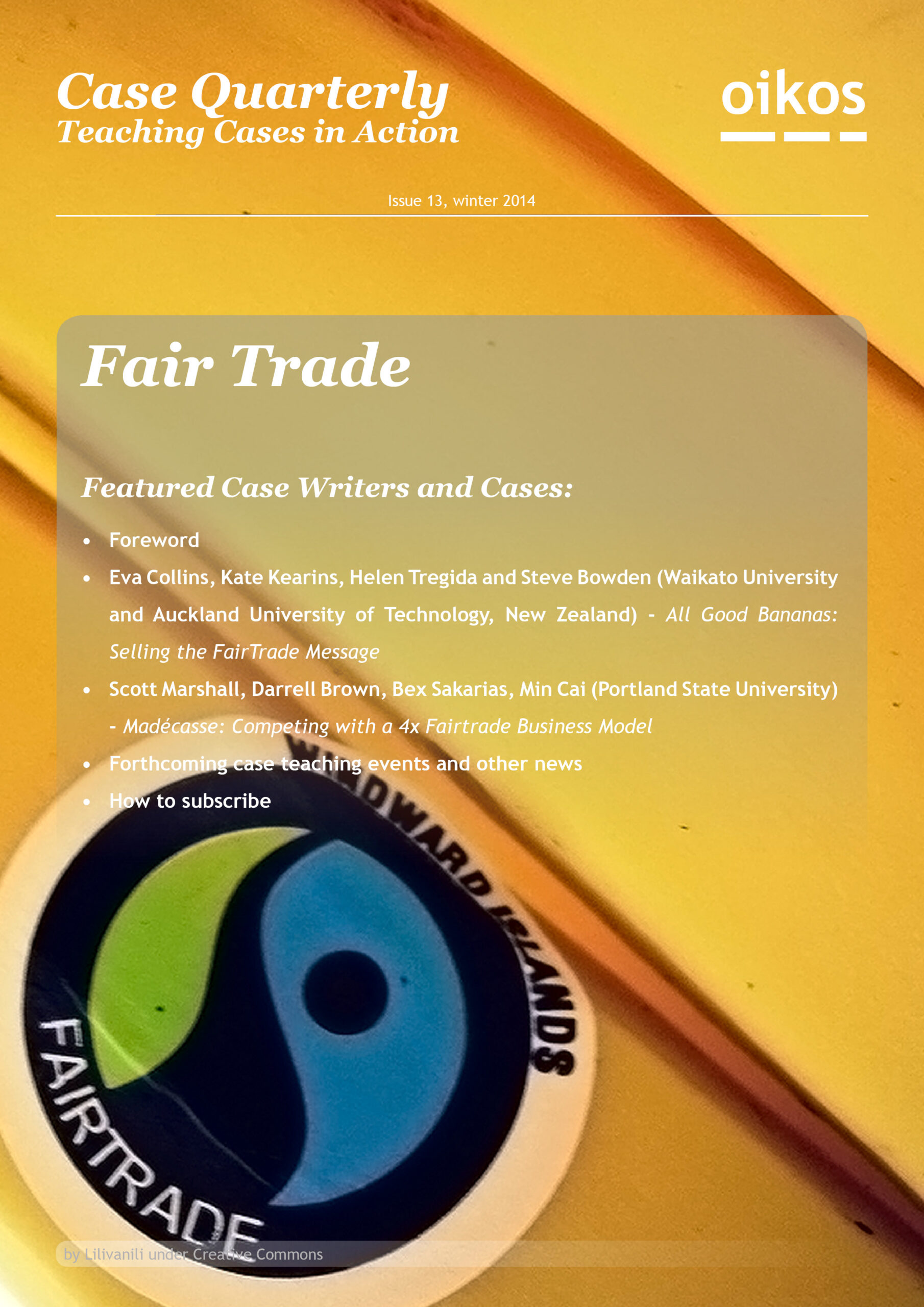 As of today, fairtrade products can be found in almost any grocery store. Both, sales volume and variety of products available keep increasing at a fast pace. Much has been discussed about the certification instruments and the concept behind the fairtrade movement. However, cases discussing the business models of fairtrade initiatives are rare. We hereby present two cases to help explore the challenges fairtrade organizations face in their operations. We are convinced they will proof as an excellent tool for students to better understand some of the key aspects characterizing the fairtrade movement.
Table of contents:
→ Foreword
→ Eva Collins, Kate Kearins, Helen Tregida and Steve Bowden (Waikato University and Auckland University of Technology, New Zealand) – All Good Bananas:  Selling the FairTrade Message
→ Scott Marshall, Darrell Brown, Bex Sakarias, Min Cai (Portland State University) – Madécasse: Competing with a 4x Fairtrade Business Model
→ Forthcoming case teaching events and other new
→ How to subscribe
We hope that you will enjoy reading this issue. Please feel free to forward it to colleagues who are interested in teaching sustainability with cases. If you would like to share your experience in teaching sustainability with cases, we would be very happy to hear from you! Also if you have any feedback on the content of this issue and suggestions for the next issue, send us an email to case@oikosinternational.org.