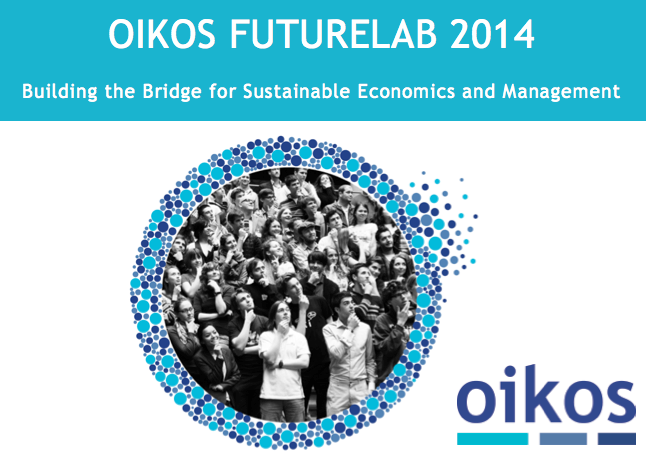 The oikos FutureLab is the biggest event in the annual oikos calendar which gathers representatives from the entire oikos community. It provides a 2-day platform for 120 participants to inspire, discover and develop joint perspectives on the future of sustainability in management and economics. It leverages our global network of student members, alumni, advisors, faculty and partners for action. It offers a "laboratory" to design initiatives, engage the oikos community in pursuing them and fuel our journey towards higher impact.
The 2014 oikos FutureLab will take place on 10 – 11 November in St. Gallen. The 2014's topic is: "Building the Bridge for Sustainable Economics and Management."
More information here.