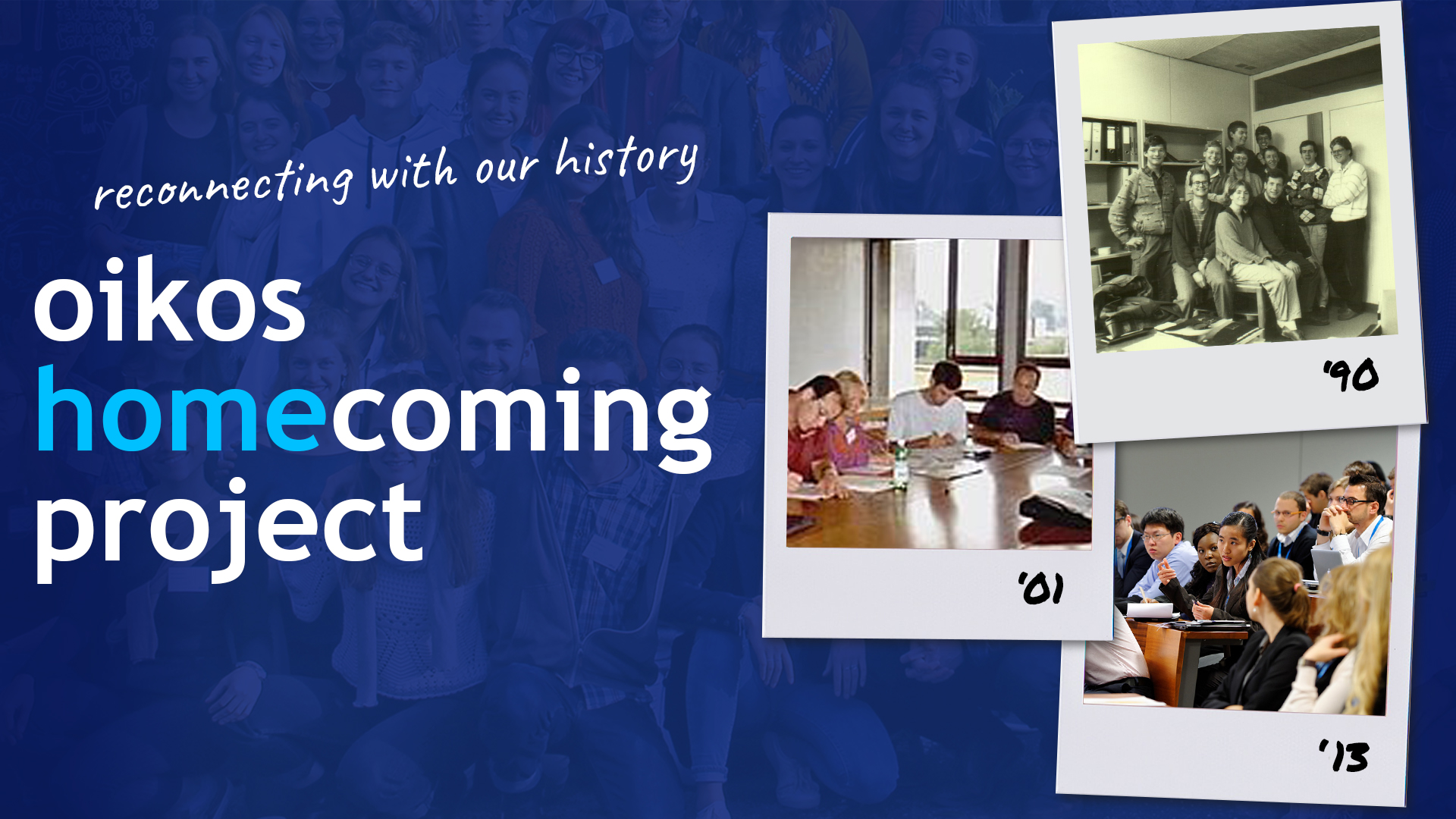 oikos is a student organization with an inspiring story and rich history spanning over three decades. No doubt that, looking at what oikos is today, the 'original' oikees from back in 1987 would be proud of what our little organization from St. Gallen has grown into and the community it created in its core. Over the years, thousands of students across multiple continents have been a part of oikos, helped shape it and constantly make it better and better. In that time, the world has undergone many changes, but this collective effort from our community remained a constant and is what makes us all proud to be a part of it.
And we think the best way to show our gratitude and pay respect to that effort is to immortalize it, through putting together scattered pieces of our amazing history and making it easily accessible to all oikees – future, past and present! We want it to inspire us to take more action, be creative and work together to fulfill the oikos Mission and Vision.
And for that we need you – active oikos members and alumni to work together to reconnect with our collective history, reorganize the archives and open them to the oikos world and take learnings from history for future action. The goal is to make it interactive and engaging, easy on the eye but with a clear structure and constantly evolving.If you're interested in joining us, we're happy to have you onboard! Write us an email at gregory.vrient@oikos-international.org titled "Homecoming – application".