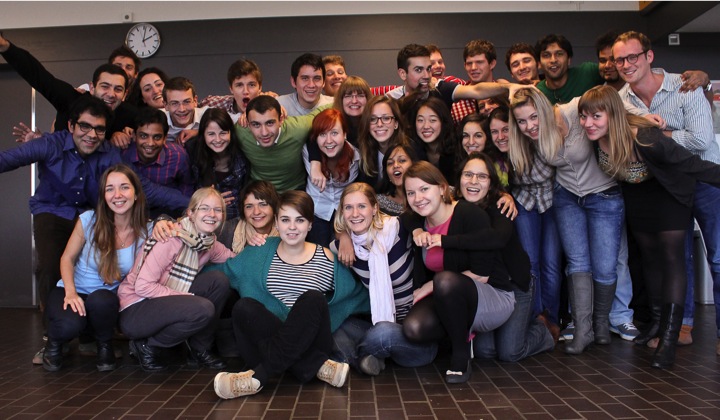 37 oikos leaders from all over the world gathered last week for three days in St. Gallen to strengthen the oikos network.
What is oikos and what is our mission? How can oikos be more impactful? How can we lead chapters more efficiently? Those questions were answered at the three-day Presidents' Meeting in St. Gallen, organised by Lenka Parkanova, oikos International President, and Adriana Troxler, oikos Program Manager. The local presidents explored those questions in different workshop sessions and other interactive formats such as role-plays, quizzes and group discussions.
Mark Wade, an established expert in change management and sustainability, joined the event as the facilitator. Together with Maria Tödtli, doctoral candidate at the university of St. Gallen, they provided valuable inputs to the oikos chapter presidents during sessions as well as the coffee breaks.
On Friday, different workshop sessions were devoted to thinking about leadership, and our role as leaders. These workshops were then expanded on with hands-on skill sessions on communication, alumni relations, and fundraising.
From the personal level we moved on Saturday on to the organizational level to explore the vision and mission of oikos. Besides the serious work session, the participants had the chance to taste organic wines, bake traditional Swiss "Zopf" or discover the beautiful city of St. Gallen.
On Sunday, we connected the gathered information to what we are currently doing on a chapter level. During a very inspiring session, all local chapters shared their projects and we had time to exchange ideas and contacts. Concluding the event was a workshop on our personal leadership profile, our personal aims and oikos chapter development.
All the participants left the event with project plans and ideas they are going to implement in their chapters.